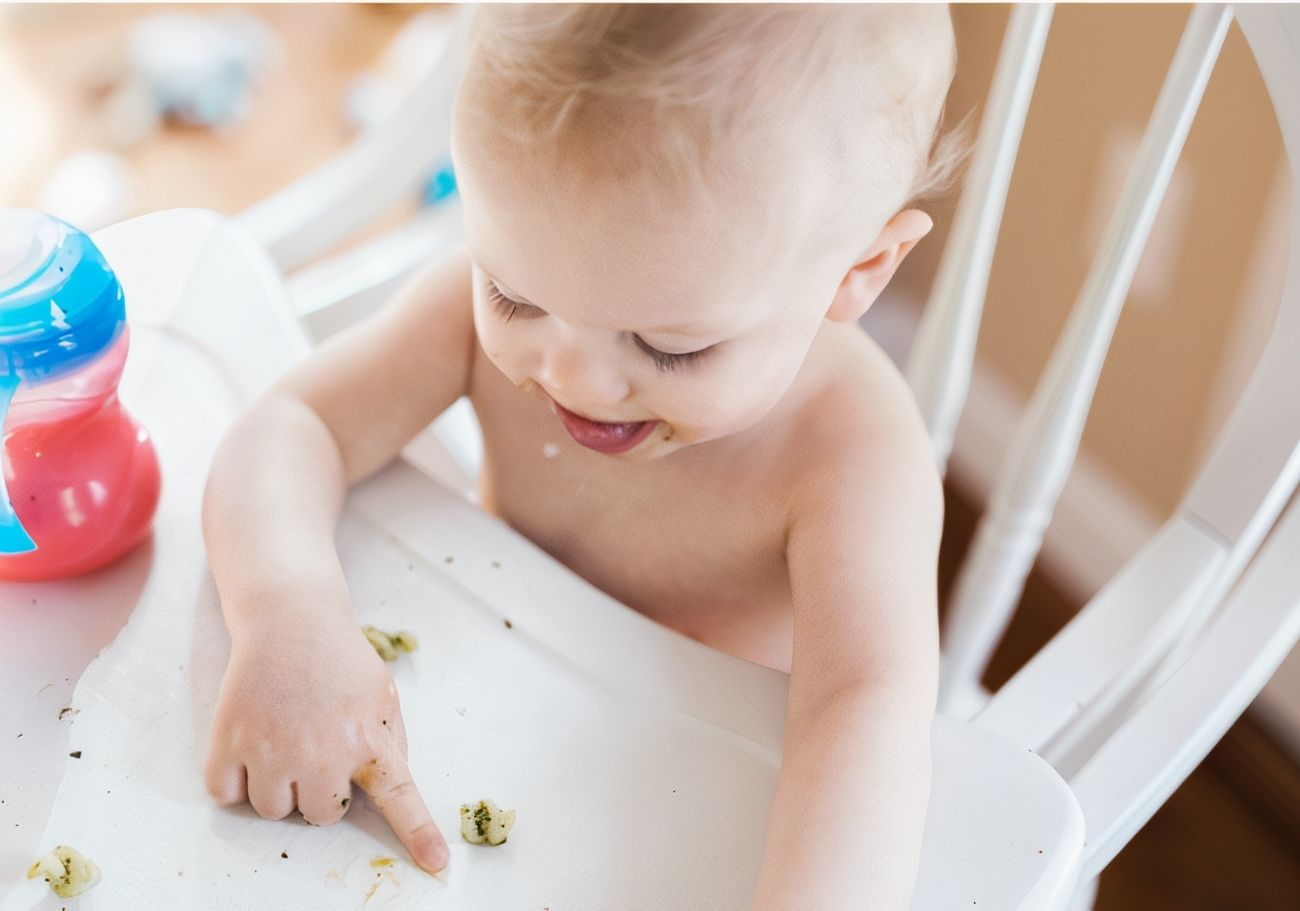 Egg and Pesto Recipe
Hey Pesto! Nutritionist confirms the Egg and Pesto TikTok Trend is a must for weaning babies too!
Why not give the classic staple of a fried egg a twist for your little one? With over 2,100 users on TikTok sharing snaps of their Pesto Eggs, Piccolo's infant nutritionist Alice Fotheringham has praised the latest food trend and encourages parents to try it with their babies.
Despite what people may think, you do not need to start weaning on bland foods. Pesto is full of goodness and a great way to incorporate flavour into your baby's weaning journey. The protein in eggs are the building blocks of babies' cells and a great source of iron, essential fatty acids, and vitamins. This combination will not only be a taste sensation for your little one, but it will ensure they are getting lots of added nutrition. And if you want to go the extra mile, why not make your own pesto, using the recipe at the end?
Alice Fotheringham says: 'Parents are often put off by using interesting ingredients in their child's weaning journey, but it's important to get your baby trying different tastes and textures early. The Pesto Eggs trend is a fantastic example of how parents can get their babies involved in what they are eating too. Sharing is very much caring in the weaning journey as children like to mimic what their parents are doing. After all, babies often do what we do, not what we say.'
In research conducted by the UK's biggest premium baby and toddler food brand, Piccolo, 56% of parents are making a conscious effort to prepare cooked meals at home, with 78% stating they use herbs in their cooking. Out of all herbs used by parents, basil was found to be the most popular.
Alice encourages parents not to shy away from bold flavours; 'Slowly introducing herbs and spices will help your little one be a much less fussy eater later in life. It can take a few goes, so don't be discouraged if they aren't super receptive to a new taste at first. It takes 10 or 12 experiences for babies to learn to like a new food. Persevere gently'.
As part of the survey, Piccolo also asked parents what their child's favourite meal was and 86% said that it was a pasta dish – and when asked what worries parents most about feeding their children, 63% said choking. Listening to what parents had to say, Piccolo has extended its popular cooking range to help parents continue the home cooking trend for their little one. The brand has launched new family favourites including two flavoured risottos, and 5 new stir-in pasta sauces, all of which are perfectly sized for little mouths to prevent choking. The new stir in sauces have been developed by the Italian 'Nonna' of the Piccolo family, Cat Gazzoli's mother-in-law.
Cat Gazzoli Founder of Piccolo comments: 'Living in Italy, my babies are brought up on pesto and it is a wonderful ingredient to have in the fridge to throw on pasta or eggs for a quick and easy meal idea.'
As life starts to get busy again, Piccolo encourages parents to keep cooking by providing easy to use, healthy ingredients. Following a successful year in 2020 for its cooking range, Piccolo saw this 'home cooking' trend as an opportunity to expand its offering, as there was greater demand for products which support parents' cooking.