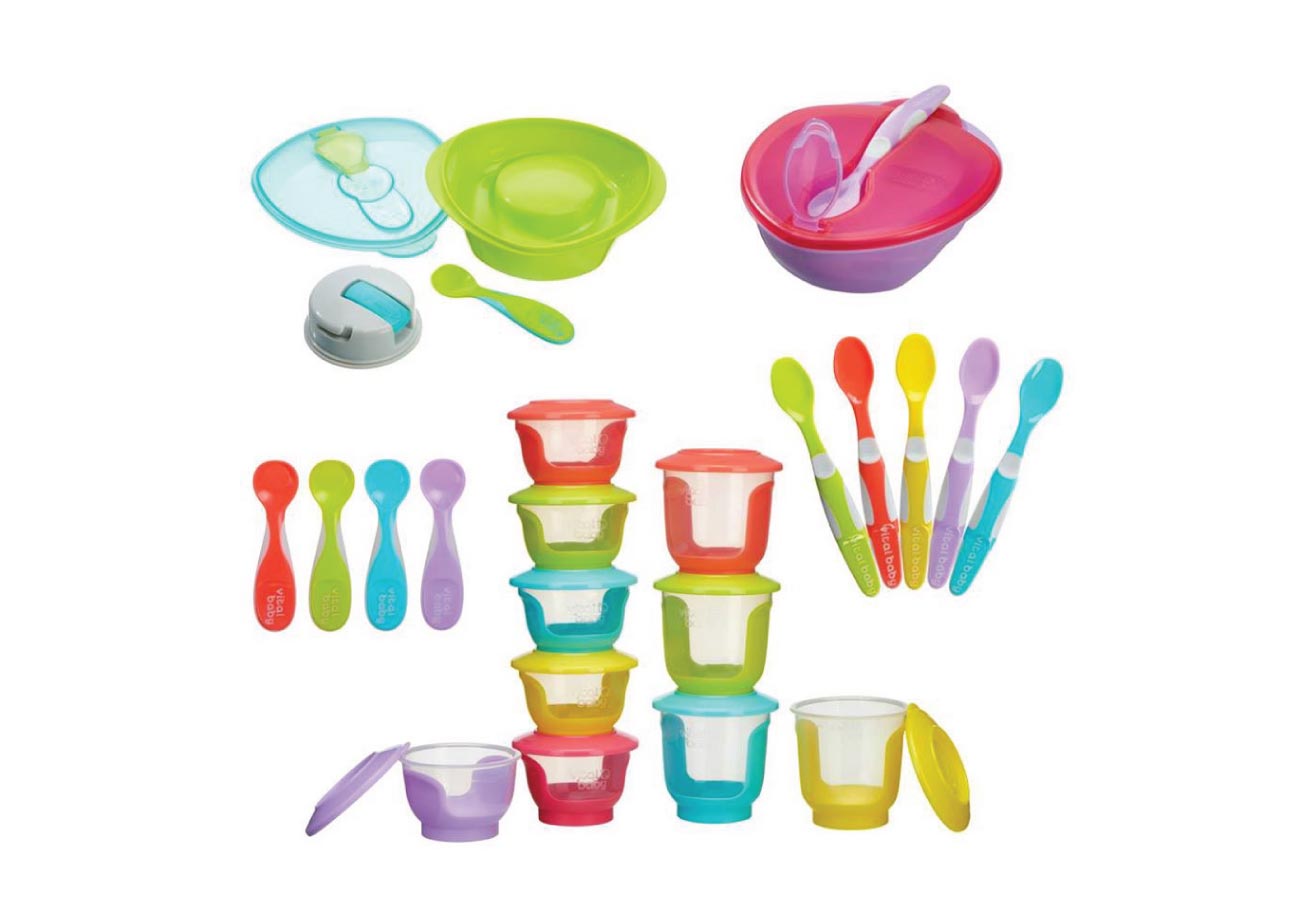 No more messy mealtimes!
with thanks to Vital Baby
Messy mealtimes can be a thing of the past with the Vital Baby NOURISH™ weaning and feeding product range. 
Weaning can be a little overwhelming to say the least…
As parents ourselves at Vital Baby, we've been on this journey a few times!  Through all the weaning and feeding trials and tribulations, NOURISH™ range was developed to help tackle all the bumps in the road that we faced, so we can help you to enjoy the ride a little more!  After all, any time spent with your baby should be enjoyable, and mealtimes are a special family moment.
NOURISH™ is the home of baby weaning and big kid feeding, complete with perfectly simple products and some of the latest innovations. Each spoon, bowl, plate, pot or cup has been designed for progression, ensuring there's a product for every stage and age, from the first tastes through to independent feeding.  All of our products have carefully designed features to make life just that little bit easier and give little ones the confidence to develop their eating skills.
From stackable storage pots with soft bases & sides, and soft, shallow-tipped spoons, to super-suction bowls and plates, we've got every baby, toddler & parent covered! 
Multi-award winning for a reason! 
Vital Baby is delighted that parents and experts around the UK believe in our products like we do, and have given our NOURISH™ range a whole host of awards over the past couple of years! 
The journey into the world of food is a daunting one, but it can be made easier with the right tools. Made in vibrant colours, the multi-award winning NOURISH™ weaning and feeding range is perfectly designed for babies to begin exploring new tastes and textures. What's more, the range coordinates nicely with our HYDRATE™ range – cups and beakers from free flow sippy cups to big kid independent hydration.
No more stress with mess!
Our products are designed to help babies, toddlers and parents enjoy their exciting discovery into the world of tastes.  We know this can be a messy time, but we've put our all into making products that help reduce mess explosions, plate frisbees and flying food at mealtimes! 
For all your weaning and feeding adventures, we've got you. 
For more information on our range visit vitalbaby.com