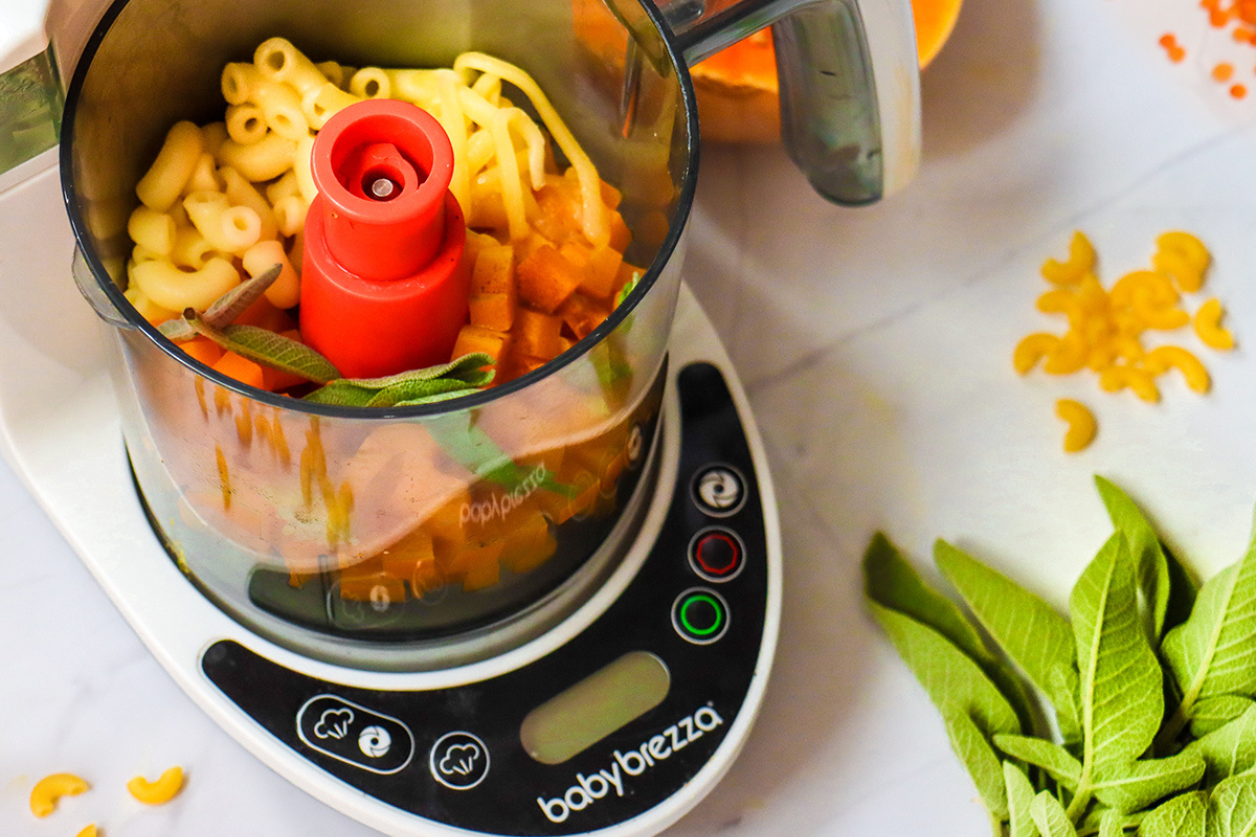 Getting started with weaning
Weaning is an exciting but sometimes overwhelming milestone in a baby's life. It involves transitioning a baby from a solely milk-based diet to solid foods, and it's important to take it one step at a time. To make the process smoother, many parents choose to use a weaning machine like the Baby Brezza Food Maker Deluxe weaning machine. In this blog, we'll discuss the basics of weaning and how the Baby Brezza Food Maker Deluxe can help.
What is weaning?
Weaning is the process of introducing solid foods to a baby's diet while gradually reducing their milk intake. It usually starts at around 6 months old, but every baby is different, and you should wait until they're showing signs that they're ready, such as sitting up without support, showing interest in food, and being able to pick up and hold food themselves.
Getting started with weaning
When starting to wean your baby, it's important to introduce one food at a time, waiting a few days before introducing a new food to check for any allergic reactions or other adverse effects. Begin with simple, smooth, and runny foods, such as baby rice cereal, mashed banana, or pureed carrots. Gradually move on to more textured foods and mixed flavours as your baby becomes more confident in eating.
The Baby Brezza Food Maker Deluxe
The Baby Brezza Food Maker Deluxe is a weaning machine that is designed to make the weaning process easier and more convenient. It's an all-in-one machine that can steam, blend, warm, and defrost foods. This means you can quickly prepare healthy and nutritious meals for your baby without having to spend hours in the kitchen.
Using the Baby Brezza Food Maker Deluxe is simple. You add water to the water tank, place your food in the steaming basket, and select the steam and blend settings on the control panel. You can choose to steam only, blend only, or both steam and blend at the same time, depending on your preference.
Weaning made easy 
The Baby Brezza Food Maker Deluxe steams, then automatically blends homemade baby food at the press of a button; No transfer after cooking like other food makers. It comes with a FREE 6-month extended warranty with your purchase on babybrezza.co.uk in addition to the standard 12-month warranty.
It makes 3.5 cups of delicious homemade baby food in as little as 10 minutes and comes with 4 stainless steel blades that precisely blends food for every stage of baby's development.
It is a complete system to make, store & serve baby food and includes 3 reusable food pouches & filling funnels. It also comes with an informative 'weaning guide' with flavourful recipes and expert advice to help guide you on your weaning journey.
Weaning is an exciting and sometimes challenging time for both parents and babies. However, by following the basics of weaning and using a weaning machine like the Baby Brezza Food Maker Deluxe Weaning Machine, the process can be smoother and less stressful. Remember to take it one step at a time, introduce new foods slowly, and always consult your doctor if you have any concerns.
About Cheeky Rascals
Cheeky Rascals was founded in 1996 by mum of 3 Selina whose aim was to find genuinely useful baby kit that will make parenting easier.
Having started at the kitchen table and moved to the shed, the Cheeky Rascals team now looks after a brilliant range of nursery products from across the globe. Striving to support other great nursery brands and offering honest advice to parents and caregivers.
Disclaimer: The views and advice given in this article are those of the guest writer and do not necessarily reflect the opinions of Weaning Week or any other organisations represented on this platform