Weaning Workshops
Don't forget to join our online Weaning Workshops and keep up to date by visiting our Weaning Week facebook group to get all of the latest news! By getting together online with our weaning experts you can ask any questions, get hints and tips and make friends with other parents.
How to start weaning – Sarah Almond Bushall
Join Sarah Live Online – 10am on Monday 3rd May

Sarah is a NHS Consultant Registered Dietitian & Children's Nutritionist with over 20 years of experience. She offers advice on weaning babies, managing toddler fussy eating and help parents improve their children's diets whether they have food allergies, constipation, weight issues, or just want to be healthier. She also teaches 'food parenting' which is how you are around food to ensure your children grow up to have a positive relationship with food. She has a Masters degree, a Post Graduate Diploma and an Undergraduate Degree in Nutrition & Dietetics and is also an SOS trained feeding therapist which means she can put both 'what you eat' and 'how you feed' your children together in her advice. You might have seen her in Mother & Baby or The Guardian or Made for Mums. She's an expert consultant for businesses like Annabel Karmel, Tommee Tippee and Hovis and also helps nurseries with menu planning and nutrition.
First Aid For Weaning – Choking Vs Gagging with Sam MacKay
Choking v Gagging –  10am Tuesday 4th May 
A jam packed session that covers the difference between gagging and choking, choking sequence for babies, how to prepare foods safely, introducing allergens and dealing with allergic reactions. This session is for anyone that is getting ready to start weaning or has recently started.
First Aid For Parents and Carers – Sam Mackay
First Aid For Parents and Carers – 12 noon Tuesday 4th May 
This award winning session has been designed specifically for anyone that cares for a baby or a young child. Although it can be worrying to ever think about having to deal with an unwell or injured child our trainers will deliver the session in a relaxed, engaging way with lots of opportunity's for questions and discussions. You will leave our session feeling ready to deal with life's little dramas. The sessions cover Baby and Child CPR, Baby and Child Recovery Position, Baby and Child Choking, Head Bumps, Burns, Temperatures, Croup and Meningitis. Sessions can be booked privately face to face or online. 
Plant-based weaning – Kieley Brooke
Join Kieley Live Online – 10 am on Wednesday 5th May
In this workshop Kieley will give you an introduction into weaning your infant on a plant-based diet. Whether you are considering including more plants in your family's diet, or are a fully-fledged vegan, join us as we look at key nutrients for your baby. As well as some practical guidance and tips on how your little one can thrive on plants from their very first tastes.
Cooking with babies and children – Regan Anderton
Join Regan for a Live Cookalong – 12 noon on Wednesday 5th May
Join Regan Anderton, winner or BBC1's Yes Chef! and owner and cookery tutor at The Cooking Shed cookery school, for a live cook-along. Regan will guide you through a simple hummus recipe whilst sharing top tips to involving babies and children in the kitchen. Including children from a young ages in the cooking process can really help to combat fussy eaters, and expand your child's repertoire of flavours, so it's great to get them 'helping'!
If you'd like to take part in the hummus cook along, you'll need…
Ingredients list:
1 x 400g tin of chickpeas in water
1 large clove of garlic (minced)
1 tablespoon extra virgin olive oil
Zest and juice from one large fresh lemon
2 tablespoons tahini paste
25ml cold water
Quarter teaspoon of sea salt
Equipment list:
Measuring jug
Knife
Chopping board
Stick blender
Tablespoon
Food safety – Getting started with Weaning – Jenna Brown
Join Jenna Live Online – 10 am on Thursday 6th May
The webinar will be run by Environmental Health Officer and Food Safety expert Jenna
Brown, aka. @Foodsafetymum!
As you start thinking about the exciting new world of weaning, it's important not to forget
that any food you serve needs to be safe. Babies and young children don't have the same
immune system as us adults (or even older children) so we need to make sure we're extra
careful with their little tummies!
Jenna will be giving a whistle-stop tour of the top things you need to know to help give you the confidence you need to wean your baby safely, including;
– Getting started with weaning & preparing those first taste purees
– Cooking, reheating & defrosting; everything you need to know
– Top tips on storing your food correctly, keeping you safe and saving you money!
– How to get your batch on and stock your freezer for baby….. safely
– Q&A Session
So, make sure you sign up to the webinar as it will be jam-packed full of top tips and advice…
so you don't want to miss it! In the meantime, Jenna has LOTS more advice on her website and her Instagram page, so be sure to check these out.
Tidy Tot Sensory Kitchen workshop and cookalong
Join Zenia Deogan Live Online – 12 noon on Thursday 6th May
Join the Tidy Tot Sensory Kitchen workshop and cookalong on Thursday 6th May, 12.00pm, hosted by nutritionist and sensory scientist Zenia Deogan (AKA @thesensorykitchen), to find out everything you need to know about adding flavour to your baby's meals. The perfect workshop to help your baby become an adventurous little eater, this session will include:
a cookalong segment with some of Zenia's flavoursome, easy to follow recipes
advice about the science behind tantalising food and interesting flavour combinations – how to introduce herbs and spices when weaning
how to nurture a positive relationship with food for you baby
how to awaken your baby's senses during weaning
Includes a Q&A segment at the end
Gain confidence to give that little tummy big flavours and learn to have fun with a sensory weaning experience with Zenia Deogan of The Sensory Kitchen and Tidy Tot. 
Encouraging Independent Eating
 – Stacey Zimmels  and Catherine Dodd 
Join Live Online – 2pm on Thursday 6th May
Stacey Zimmels (@Feedeatspeak) and Catherine Dodd (@Doddl) will be sharing insights and practical hints & tips to help you introduce self-feeding from the start of weaning. No matter which method you choose, you will learn how to help develop your baby's independent eating skills as well as dealing with toddler self-feeding challenges.
Introducing allergens when weaning – Lucy Upton
Join Lucy Live Online – 10am on Friday 7th May

Lucy is an experienced Paediatric Dietitian and Nutritionist, who is passionate about helping children and their families achieve happiness and health with food and nutrition, no matter what challenges may stand in the way. Her knowledge of front-line dietetics and nutrition helps to bring honest and pragmatic advice when supporting families and those interested in child nutrition. Her breadth of experience working in both the NHS and private sector, as well as being an advisor in early years public health and a practitioner for a feeding clinic, means that she has unique offering for children and families.
Sold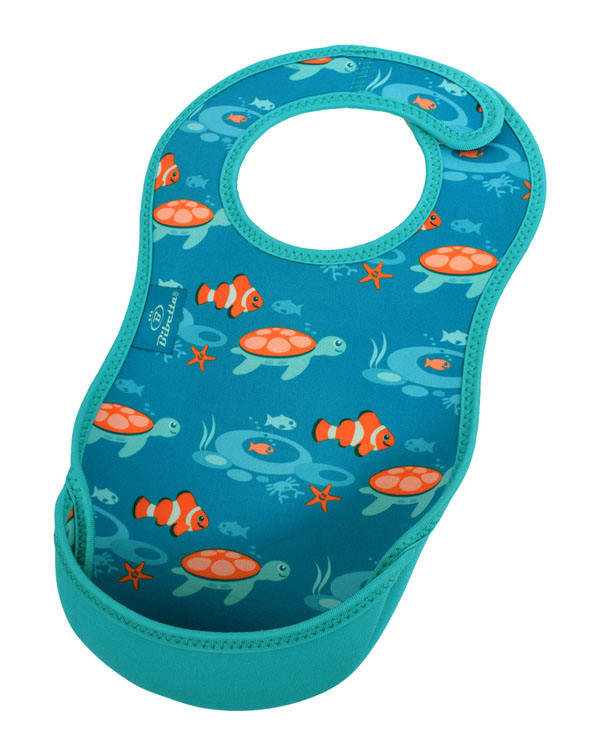 Sold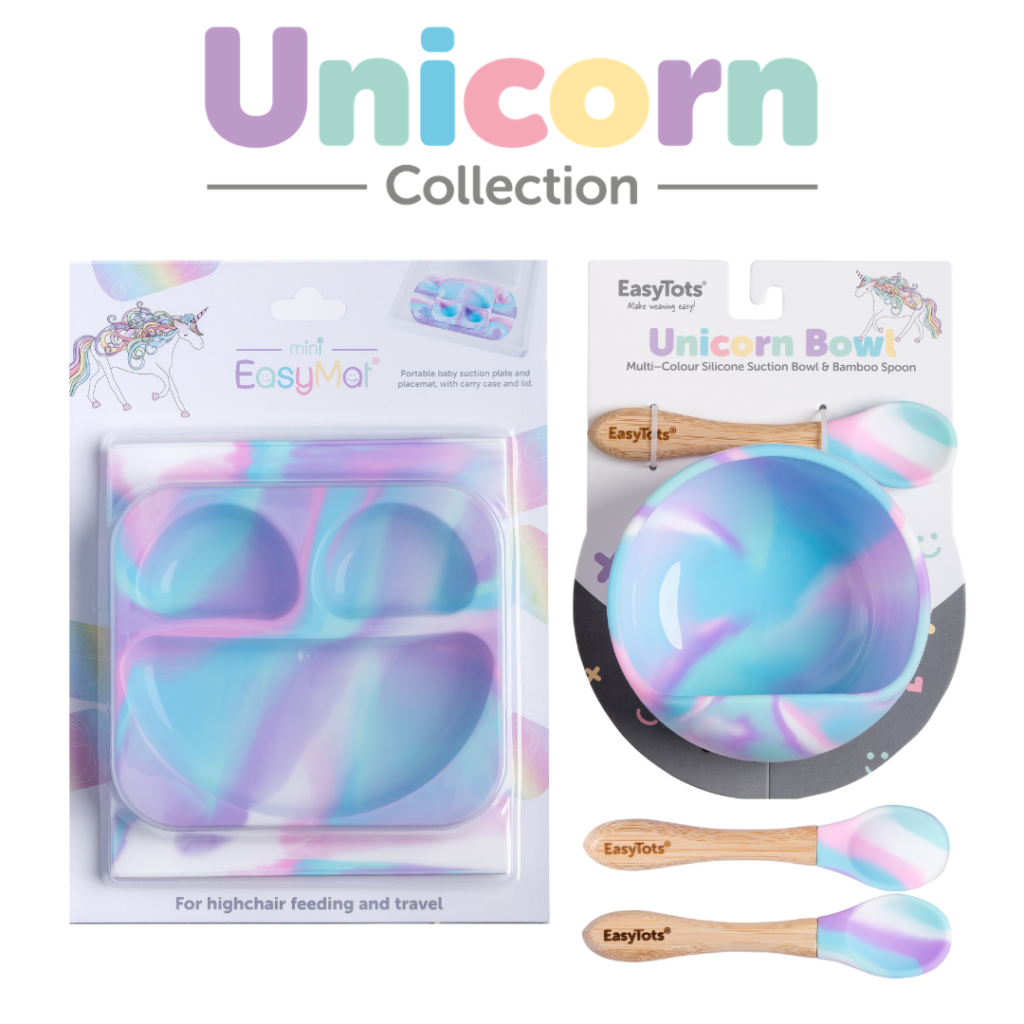 We love to partner with brands and products that we believe in. Here's some of the prizes that are available to win!