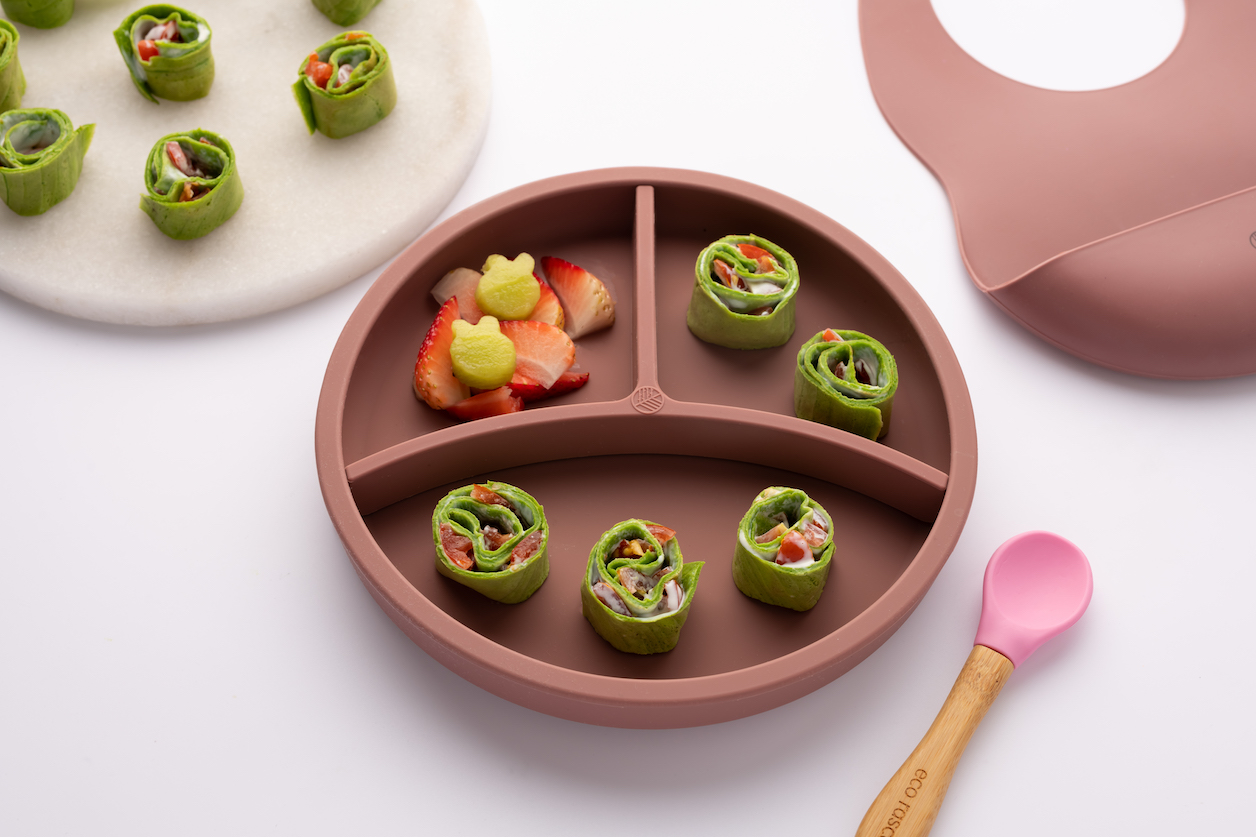 Sustainable Weaning with Silicone by eco rascals
In those first few years in particular, your little one is going to change a lot – and rapidly! Clothes are outgrown, teeth start to appear, new flavours and textures are introduced… and while this is very exciting, it also leads to a whole load of waste. Certain toys, clothes, shoes and utensils find their way to the skip after only a few months of use. So how do you make sure you're raising your little one as sustainably as possible?
Well, when it comes to weaning, eco rascals has it covered. Our new line of silicone products follows the success of our fun-filled bamboo range. With these new plates, bibs and cutlery sets, you can cut down on waste and wean with tableware that's both long-lasting and kinder to the environment than plastic.
Better for longer
The main benefit of weaning with silicone products is the material's long life. Where many materials are easily broken, worn-down and thrown away, silicone is able to withstand years of use. Not only does this mean you don't have to keep purchasing replacements, but it also means less waste is ending up in landfill!
Our new 2-in1 silicone plate takes this longevity one step further. While the silicone itself may survive the weaning process, your little one will soon outgrow the need for sectioned plates. This silicone suction plate comes with a removable divider, easily transforming it from a three-section plate to a regular, 'grown-up' plate. That means it can stay on the dining table through weaning and beyond!
Safe with silicone
All of the products in our new collection are made of LFGB food safe silicone that's non-toxic and perfectly safe for your little one. Not only is it better for the environment than plastic, it also contains no BPA, lead, phthalates, PVC, mercury or latex!
Fellow parents will also be glad to hear that it's super easy to clean. With our silicone crumb and dribble catch bib, keeping your baby clean through the weaning process gets a whole lot easier.
Suitable for tiny hands
The sturdy walls of silicone section plates make it a lot easier for your baby to scoop up food and learn how to use cutlery for the first time. Plus, the handles of our first cutlery set are easy to grip thanks to their non-slip, LFGB silicone material. Your little one will be a pro with a knife and fork in no time at all!
eco rascals' silicone range
Our new silicone collection consists of three stylish, sustainable products:
Silicone suction plate: this 100% food-safe LFGB silicone plate doesn't just offer two plates in one (thanks to its innovative removable divider), it also has an incredible amount of room to play with. Coming in at more than 30% larger than competitors on average, our silicone plate can tackle appetites of any size. No matter how grown up the child, nor how big the appetite, this is an excellent sustainable solution!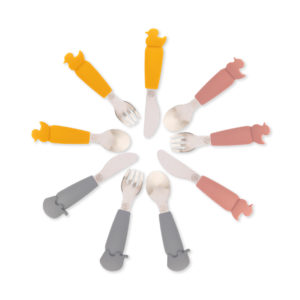 First cutlery set: complete with fork, knife and spoon, this adorable set is ideal for that first introduction to cutlery, and beyond! The easy-to-grip silicone handles are available in adorable duck and elephant designs, which you can match with plates from our award-winning bamboo range!
Crumb and dribble catch bib: made of that same soft, comfy, easy-to-clean silicone, these bibs have an adjustable neck strap that allows them to adapt as your little one grows. Like the other items in this range, our bibs are available in a range of stylish, scandi-inspired colours, and can be mixed and matched with the plates and cutlery sets to suit your own style!
Check out the eco rascals website to find out more about our sustainable weaning solutions!