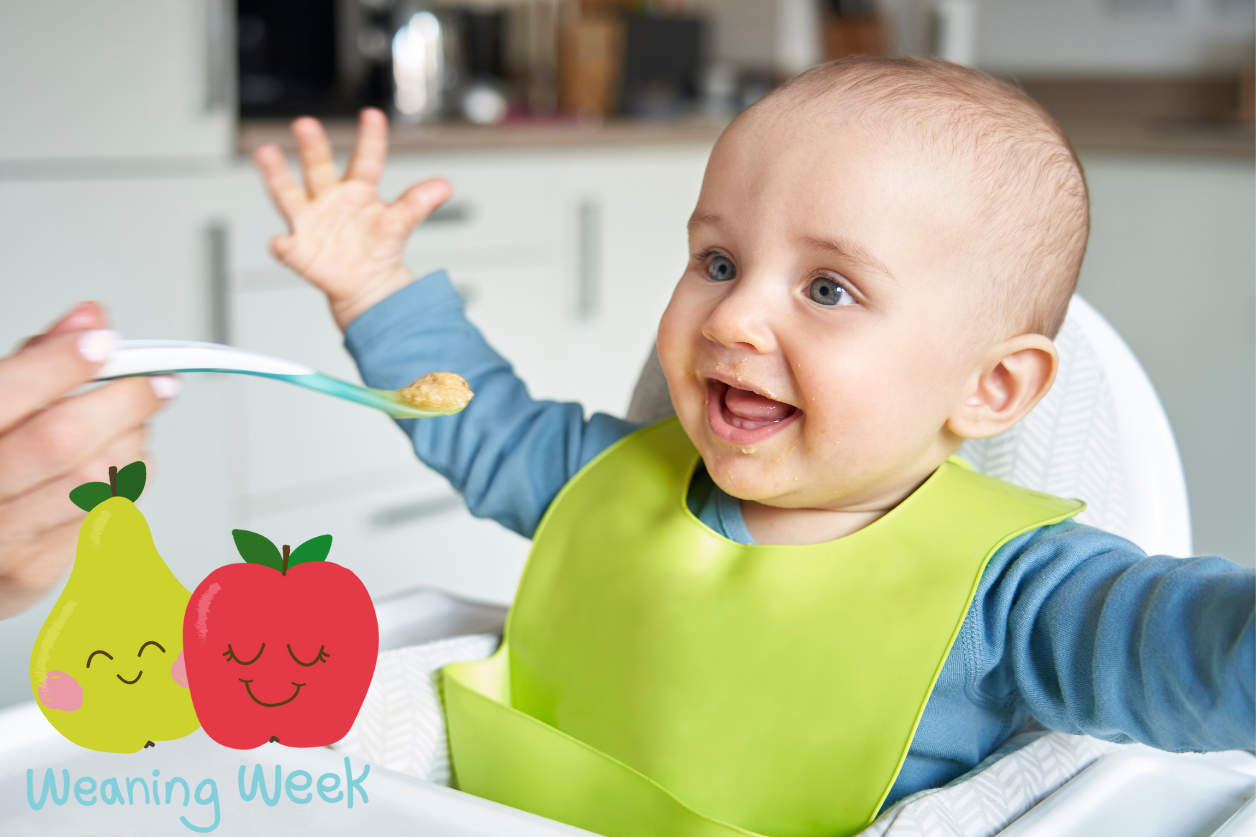 Get involved in Weaning Week 2023
This year, Weaning Week will be running from 15th – 19th May.
We may be biased, but we think Weaning Week is the best time of the year. It's a week where we all come together to help support each other, offer tips and advice, and talk about all things weaning. From opportunities to win some exciting weaning goodies, to workshops and blogs from some of the UK's favourite experts, there's plenty of ways you can get involved with Weaning Week 2023.
Weaning Week LIVE
One of the best parts of Weaning Week is getting to take part in live Q&A's, workshops and cook-alongs with our very clever experts. This year, we have a jam-packed schedule from Monday 15th through to Friday 19th May – keep your eyes and veggies peeled for the schedule.
To make sure you're not missing a second of the action, don't forget to join our Weaning Week 2023: LIVE Facebook group, where all of the workshops will be held. The group opens on May 12th and we can't wait to see you all there!
Prizes to be won
Every year, we work with the nation's favourite weaning brands to give every family the chance to win some amazing prizes. They're free to enter, and you could be the lucky winner of some fantastic goodies.
Giveaways will go live on Monday 15th May, and will continue throughout the week, so make sure you keep an eye on our competitions page. 
Follow us on social media
Most of this year's activity will be taking place on the Weaning Week Instagram and Facebook pages. We'll be sharing all of our competitions, blogs, recipes and advice all week long, so give us a follow.
If you want to take part on your own social pages, make sure to tag @weaningweek for the chance to be shared on our stories, and use #WeaningWeek2023. We can't wait to see how you're celebrating Weaning Week!
Become a Weaning Week partner
Are you a brand or expert looking for more ways to get involved in Weaning Week 2023? We have lots of partnership packages and opportunities available. To find out more, contact us at yum@weaningworld.com.