Annabel Karmel's Hidden Vegetable Bolognese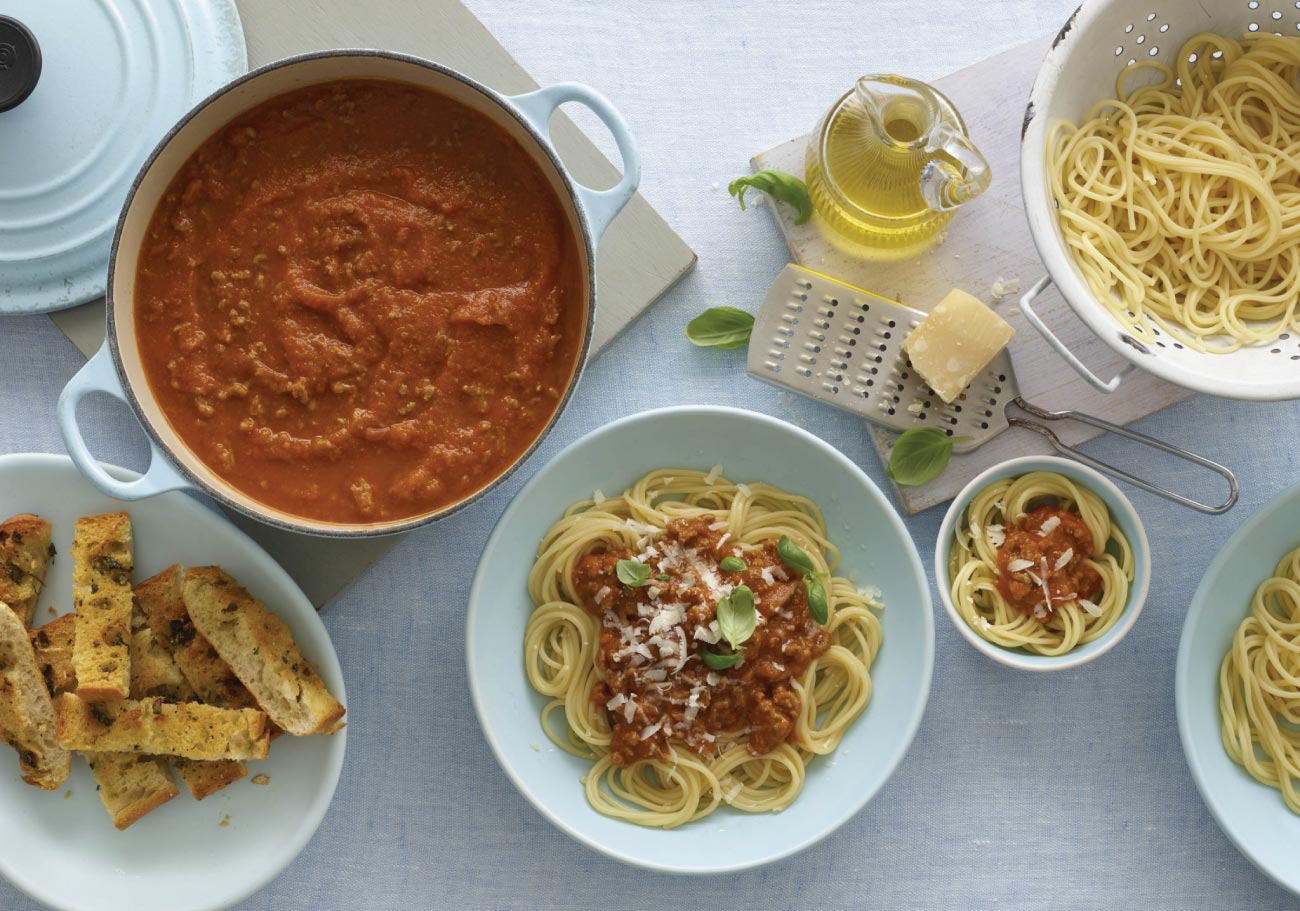 Re-fuel after a busy day with my super-tasty Bolognese recipe which is packed full of those all-important veggies.  A great way towards their 5-a-day and those fussy veggie detectives will be none the wiser!
Adjust Servings
1

tbsp

olive oil

1

Small

Onion

Finely chopped

1

Small

Leek

Thinly sliced

½

Sticky Celery

Diced

½

Small

Red pepper

Diced

1

Small

Carrot

Peeled and grated

½

Eating Apple

Peeled and Grated

1

Clove Garlic

Crushed

1X400

g

Tin Chopped Tomatoes

450

g (1lb)

Minced Beef

4

tbsp

Tomato Puree

2

tbsp

Tomato Ketchup

250

ml

Beef Stock

¼

Dried Oregano

200

g

Spaghetti
1.
Fry and blend
Heat the oil in a large frying pan and sauté the vegetables, apple and garlic for 10 minutes until soft. Transfer to a blender and add the tomatoes, then whiz until smooth.
2.
Mince
Wipe out the pan with a piece of kitchen paper, then add the mince and fry over a medium-high heat, breaking the mince up with a wooden spoon, until browned (you may need to do this in two batches). If your child likes a finer texture you can transfer the browned mince to the food processor and whiz for a few seconds.
3.
Simmer and serve
Add the tomato and vegetable sauce to the mince and stir in the tomato purée, ketchup, stock, and oregano. Bring to a simmer and cook for 20 to 30 minutes until the sauce is thick. Season to taste with salt and pepper (optional).
Disclaimer: The views and advice given in this article are those of the guest writer and do not necessarily reflect the opinions of Weaning Week or any other organisations represented on this platform