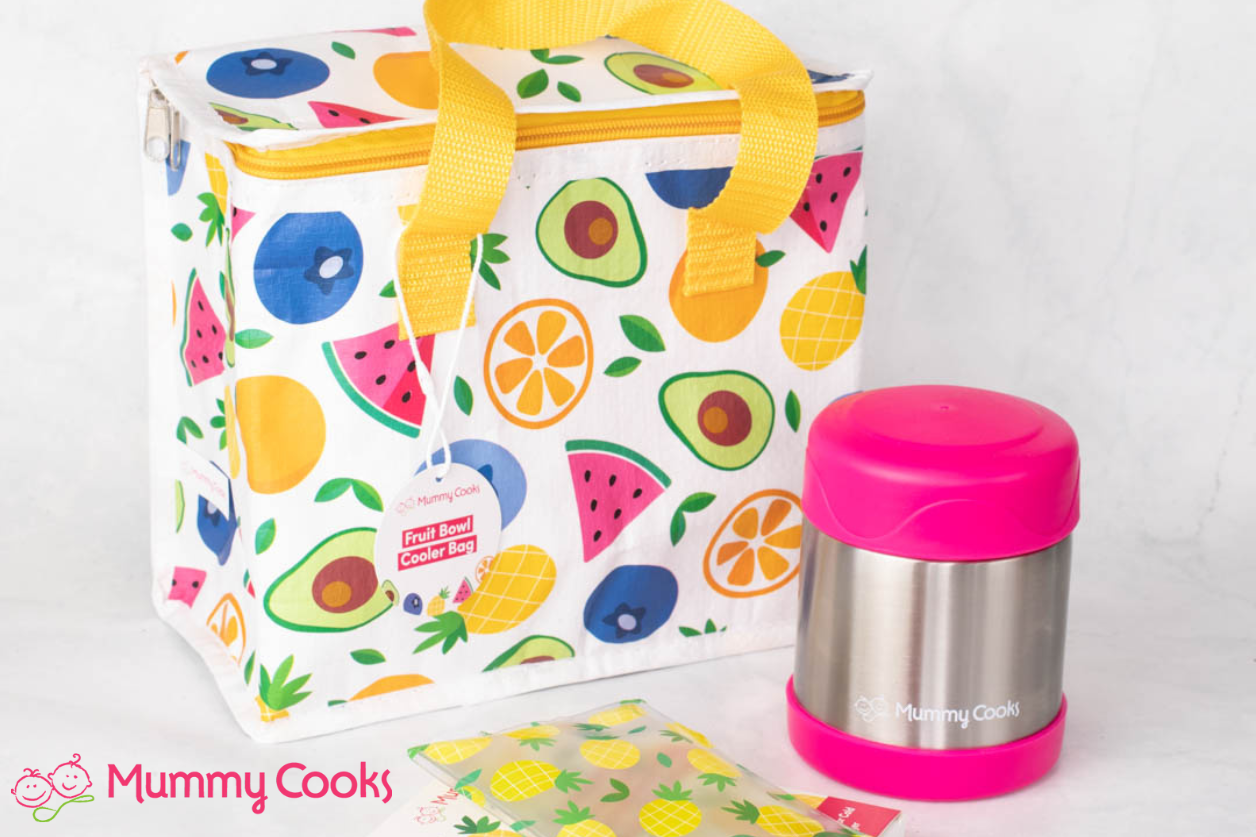 Weaning when travelling with a young child
By Mummy Cooks
Travelling with a young child can be stressful and add into the mix weaning it can become a little daunting. I really believe that preparation is key to enjoying your holidays or just getting out and about with a young child.
Top tips for travelling when weaning
1. If you are going to be travelling around the 6-month mark, it would be wise to start the weaning process a little earlier so that you don't delay it beyond six months, and that you are not starting to wean your baby while on holiday. Continue as you would have done at home.
2. Allergenic foods are introduced at around six months of age. If your baby is just six months old as you start travelling, I would suggest you wait until after you come back to test allergens. Testing allergens should be done in familiar surroundings so that you know what to do in an emergency.
3. Plan each meal during your holiday. Your baby won't wait for their food! A self-catering option is always preferred because you can easily prepare meals for your baby. Buffets are also a good option and you can take along your food flask and add some food ready for lunchtime.
4. In a restaurant, order some pasta/potato with vegetables. Then, use a food chopper or masher (if baby is used to texture) to make up your purée. If you are adding in fish make sure to flake it in using your thumb and finger to check for bones.
5. When you are travelling, make sure to keep food safe by using a cooler bag and ice pack. Or, to keep food warm, use a food flask.
Weaning equipment
As long as you have the right equipment with you when travelling, you can head away from the comfort of the hotel and keep food safe for your child.
Here is what I would recommend bringing with you…
Food Flask – to take food out and about for up to six hours hot or cold. Simply heat your food flask by adding boiling water for 5 minutes. Remove the water and add your food.
Cooler Bag and Hot/Cold pack – to keep food fresh like bread, fruit, and snacks when travelling. Place your hot/cold pack in a freezer and add to the bag in the morning.
Portion Pots – for snacking such as berries or bread sticks.
Water Flask – to keep water cool while travelling
Food Chopper or Baby Mouli – to blend your baby's food and is nice and compact with no batteries.
About Mummy Cooks
Siobhan Berry is the founder and creator of the popular website MummyCooks.com, where she helps parents to feed their children nutritious home-cooked foods by providing advice and products to help them on this journey. Siobhan is certified in infant nutrition, and SOS trained for strategies on feeding fussy or problem eaters.
Siobhan's first book, of the same title released in 2018, was a huge success and has been hailed by parents as their feeding bible. Soon after Siobhan released her second book, Lunchbox Made Easy, to similar acclaim.
Siobhan is a familiar face on Irish & UK TV and media and makes regular appearances on Ireland AM breakfast television show promoting tasty and healthy dishes for families.
Siobhan lives in Dublin, Ireland, with her husband Dave, and daughters Ashleigh & Jessica.
Disclaimer: The views and advice given in this article are those of the guest writer and do not necessarily reflect the opinions of Weaning Week or any other organisations represented on this platform