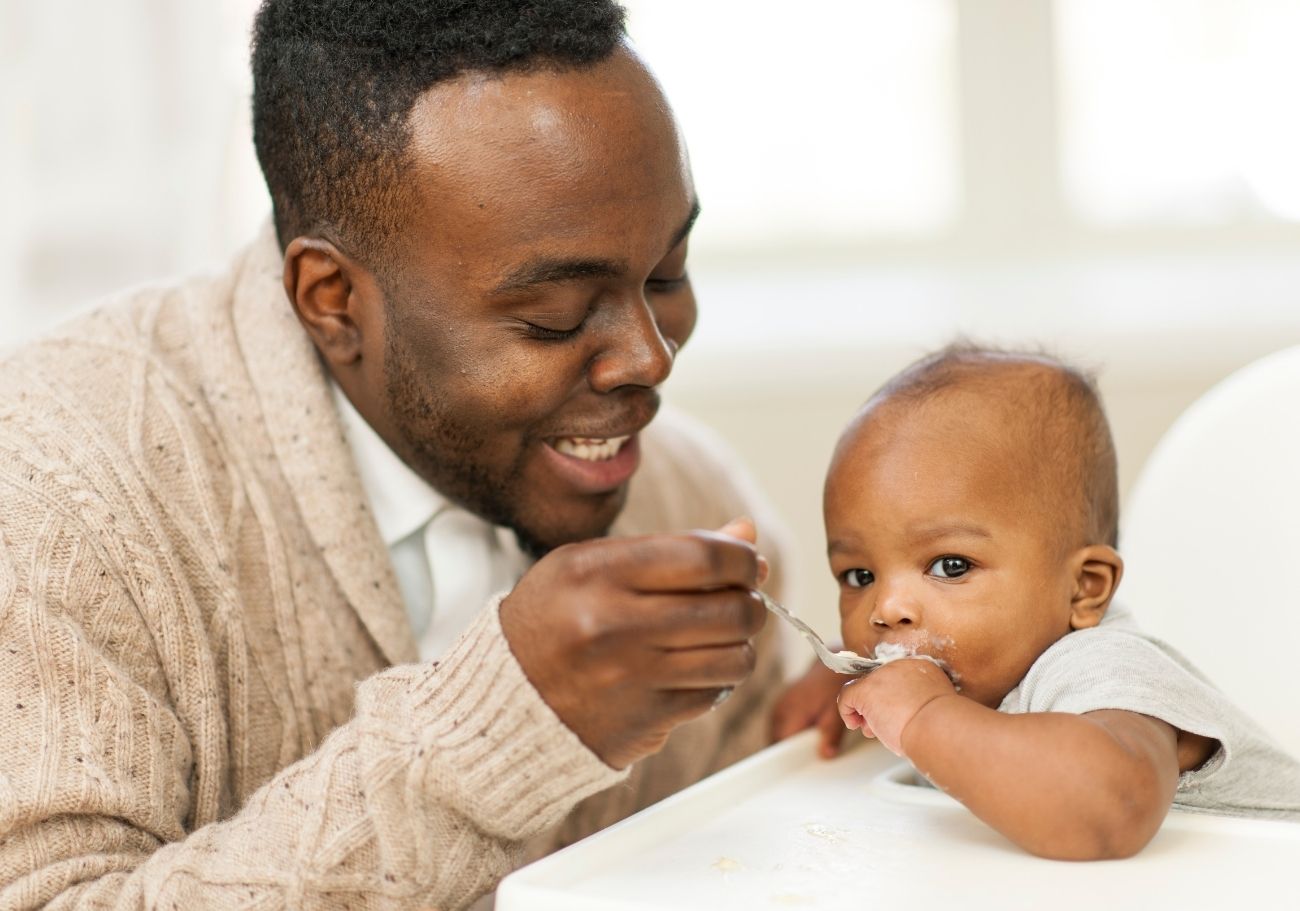 How to Bond with Your Baby After Weaning
with thanks to Emily Green
As your baby grows, you eventually have to transition them into eating solids and other liquids. Though you already know that it's an essential and inevitable step, it can still be an emotional process. After all, breastfeeding is a natural method of bonding for mothers and their babies. Kids Health notes how infants respond significantly to the smell, touch, and responsiveness of their parents, which is what can make the weaning period a real adjustment. That said, it's very doable and doesn't mean you have to sacrifice continuing that connection with your child.
There are a number of things you can do to bond with your baby during their crucial developmental time right after weaning, and we discuss some of them below.
Make playtime a regular part of the schedule
Your baby may not yet have a full grasp of their motor abilities and speech, but you can already make fun activities for both of you to enjoy as your baby learns their way through the world. Play with little toys and have your baby interact with them, dance while you carry your child, and listen to music together. When you sing, your baby can be engaged and will even see your vocalisations as something to copy when learning to speak. Good Housekeeping's list of kid-friendly dance songs are a great place to start. Make time to have mini dance parties with your little one.
Experience the outdoors together
It's a good idea to get fresh air and a change of scenery for your own peace of mind, so why not bring your baby and make a trip of it? You can simply go to the park or visit the zoo. Yet aside from letting your baby experience all the delights of the new sights around them, there are also psychological benefits for going out, especially if your baby is facing you. A study presented on Baby Centre found that a parent facing pushchair creates a stronger bond due to the increased eye contact, while those facing forward could lead to a baby getting more stressed (something more likely during the weaning period). The good news for parents is that today's modern pushchairs are designed to accommodate this. The pushchairs on iCandy are designed so that can be easily converted to front facing or parent facing. This allows parents to adapt to the babies needs depending on their mood and temperament. The improved eye-contact will give your baby the extra comfort it needs now that they have less physical contact with you.
Maintain positive communication
Talk to your baby about anything and everything, especially about happy topics and things you want them to learn about. Respond to their prompts, even if it's just little noises. It's also a good idea to read to them consistently. Not only does this allow your baby to bask in your embrace and the sound of your voice, but it also helps their brain development and even contributes to their language learning in later years.
The books listed on Book Trust for babies 0-12 months cover a wide variety of subjects, so you can have different options for your baby and stay more engaged yourself.
Weaning doesn't have to be a scary process, especially if you've steeled yourself from common misconceptions and fear mongering. Our list of 'Baby Weaning Myths – Busted' may help ease your mind during the process and, in turn, help you focus on moving forward and transitioning to new ways of bonding with your baby.
Credit: Emily Green is a mother of two living in London. Having studied early childhood development at university, she has since worked for private institutions caring for young children. In her spare time, when she isn't writing, she likes to tend to her rescue dogs Peanut and Chester.
Disclaimer: The views and advice given in this article are those of the guest author and do not necessarily reflect the opinions of Weaning World or any other organisations represented on this platform