Avocado Pesto Spiral Pasta – Sally J. Hall, author of Plant Based Baby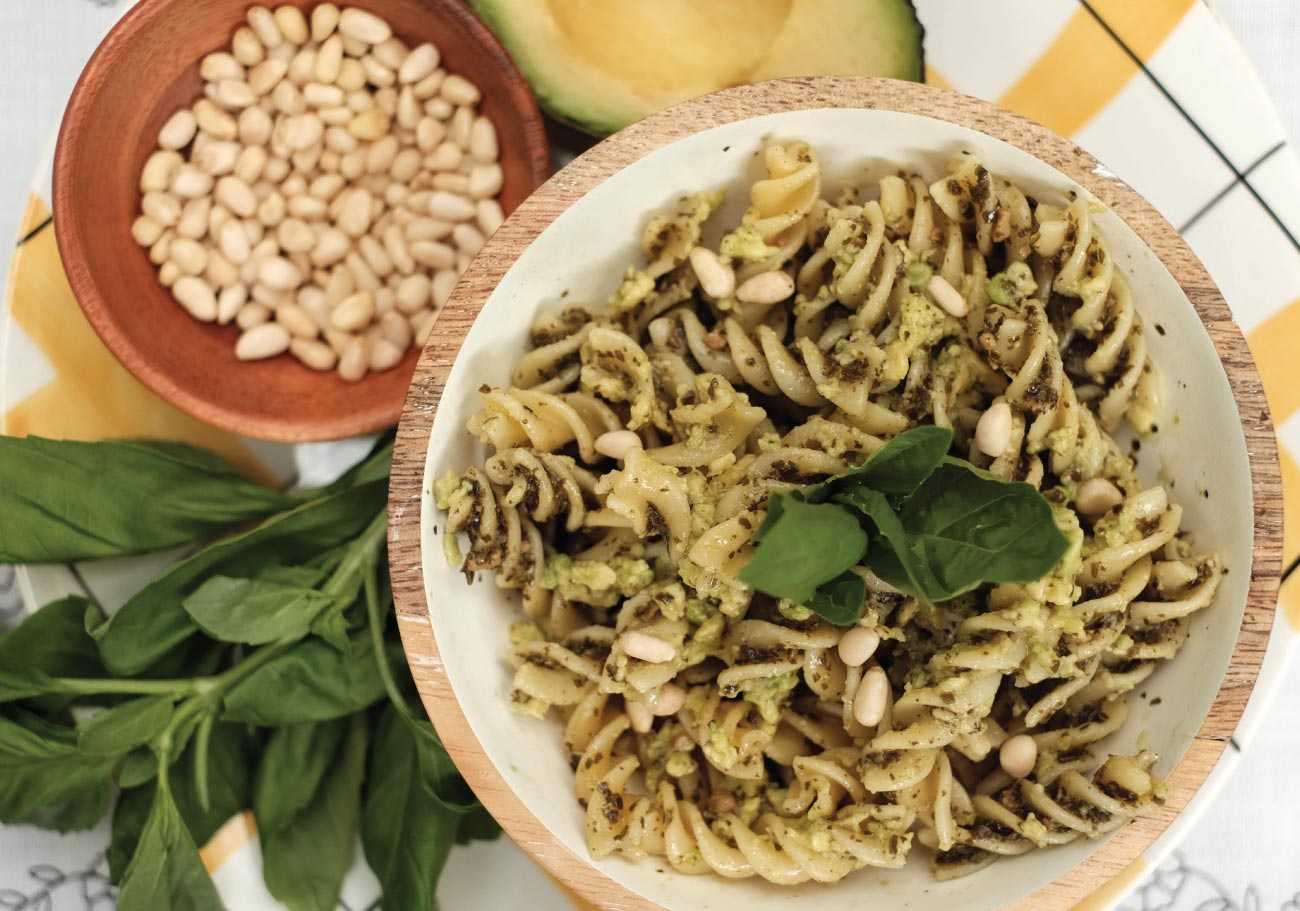 15-25 Minutes
super easy
1
Pasta is a favourite for adults and kids alike and there are so many shapes that you can really have fun. Start with tiny pasta shapes and progress to chunkier versions like fusilli.
Adjust Servings
Bunch

of basil leaves

Half

an avocado

Piece

of vegan parmesan-style cheese, finely grated

2

shallots, finely chopped

Handful

of pine nuts

1/2 carton

vegan cream cheese

couple of handfuls

tiny star pasta (stelline), then farfalline or orzo, progressing to fusilli and penne pasta (check it's egg-free)
1.
Sauté, boil and blend
Sauté the shallots in olive oil and meanwhile boil the pasta according to the packet instructions. Put the basil, avocado, cheese and cream cheese into a small blender and pulse until mixed thoroughly and the herbs are chopped well. Remove from the blender and stir a spoon or two through the hot, drained pasta – there's just enough heat to allow the sauce to warm through. Add the pine nuts (toasted if possible to release the flavour) over the top just before serving and another sprinkle of the parmesan style cheese.
- Stage ONE : blend the sauce including the pine nuts to a smooth purée and serve with fine pasta
- Stage TWO: Leave the sauce slightly chunky and offer with small sized pasta shapes
- Stage THREE: offer with larger pasta shapes like penne and fusilli
- Baby-led weaning tip: Allow your baby to feed himself pieces of the pasta.
Disclaimer: The views and advice given in this article are those of the guest writer and do not necessarily reflect the opinions of Weaning Week or any other organisations represented on this platform