All The Greens – Sally J. Hall, author of Plant Based Baby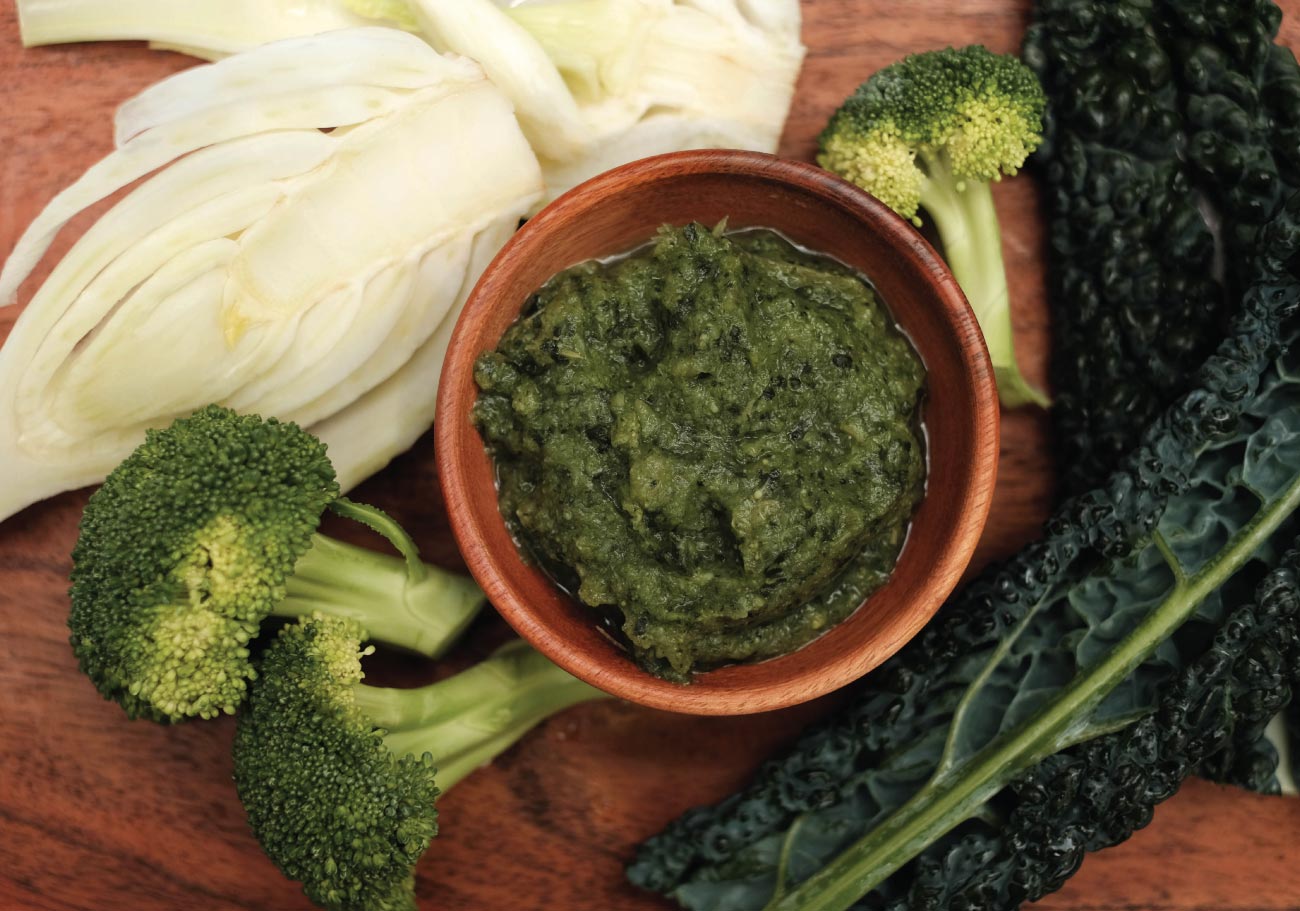 One of the best ways to get vitamins into your baby is to offer a good mix of vegetables and fruit and this brightly coloured purée used three nutritious ingredients.
Adjust Servings
Handful

of kale leaves

Stem

of broccoli

1/2

a small, tender fennel bulb
1.
Clean, chop, steam
Wash and chop all three of the veg and place in a steamer. Cook until the broccoli stems and fennel are tender. Then add a knob of vegan butter and blend with a little of the cooking water – this may take some time as broccoli is quite grainy.
2.
Stage 1
Blend to a smooth purée
3.
Stage 2
Leave this meal slightly chunky
- Baby-led Tip : retain some fist-sized pieces to offer to your baby.
Disclaimer: The views and advice given in this article are those of the guest writer and do not necessarily reflect the opinions of Weaning Week or any other organisations represented on this platform