Butternut Squash, Lentil and Kale Curry by Happy Tums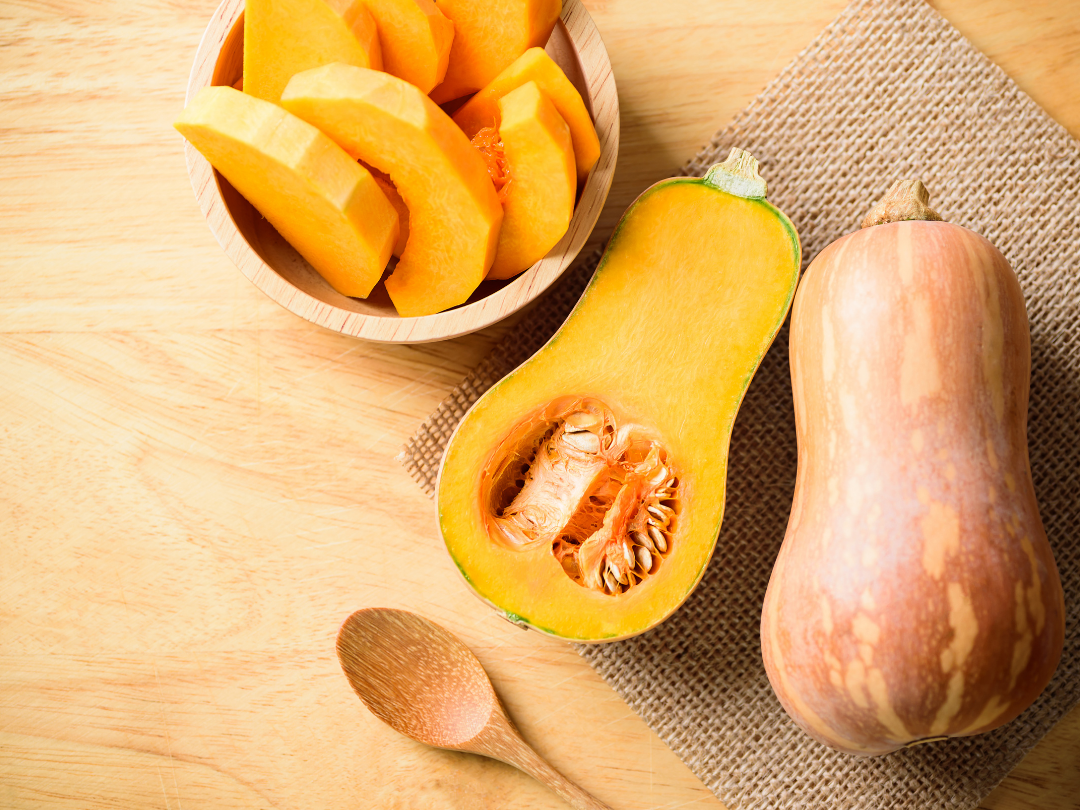 Adjust Servings
1

Large Red Onion

1

Fresh Ginger

About a thumb-size

500

g

Butternut Squash, cut into cubes

Frozen is fine

1

heaped tsp

Mustard Seeds

400

ml

Coconut Milk

About 1 can

150

g

Red Lentils

200

ml

Vegetable Stock

Made with a low salt stock cube

200

g

Kale, chopped

1.5

heaped tsp

Ground Coriander, cumin and turmeric

3

Cloves

Garlic, chopped
Nutritional Information
Suitable for Vegetarians and Vegans
Vitamin E
Butternut Squash
1.
Heat
Heat a little coconut, rapeseed or olive oil in a large pan
I used coconut oil as it adds a lovely flavour to a curry
2.
Fry
Fry the onions, garlic and ginger for about 5 minutes until softened
3.
Add Butternut Squash
Add the butternut squash and fry for a further few minutes
4.
Season
Add the coriander, cumin, turmeric and mustard seeds, and fry for another few minutes
5.
Boil
Add the coconut milk and stock and bring to the boil
6.
Simmer
Add the lentils to your curry and turn the heat down, simmer for about 20 minutes
7.
Cook
Add the kale and cook for a further 10 minutes until lentils are cooked. If it gets too dry, add more stock as you go.
8.
Serve
Once ready, serve the curry with rice and green veg
Recipes and tips by Happy Tums © 2019 - www.happytums.co.uk