Allergy Friendly Apple Muffins by Happy Tums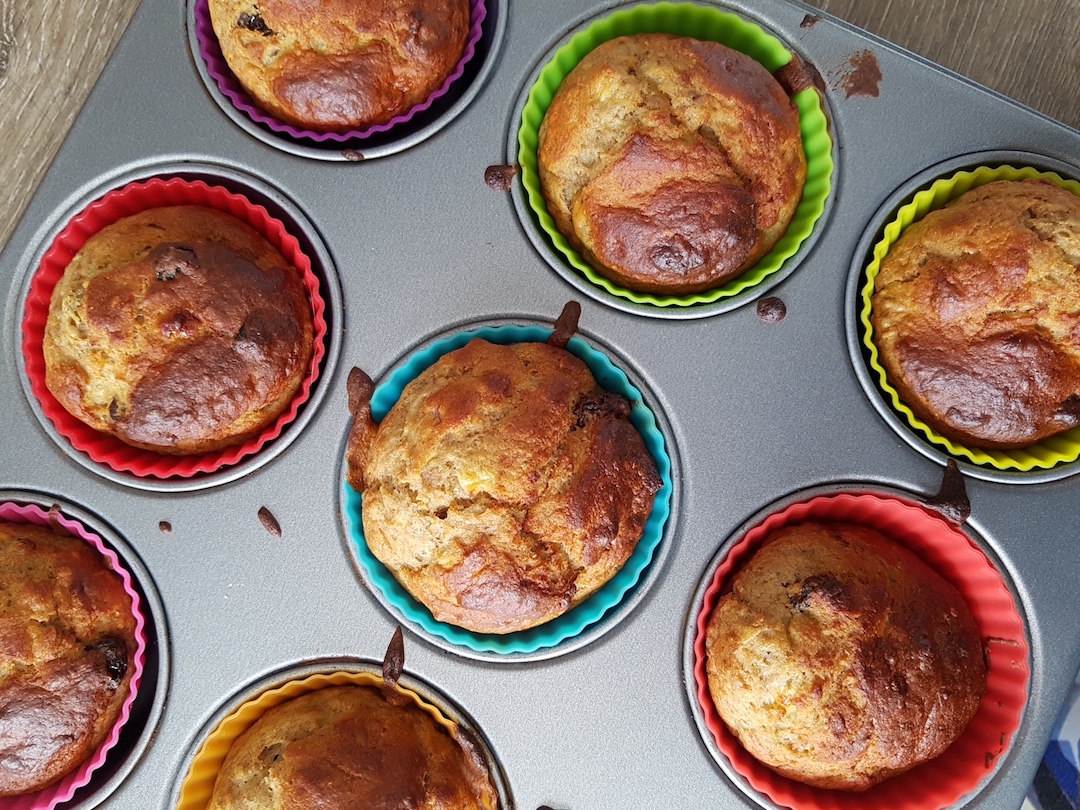 25-30 Minutes
easy
12 muffins
Adjust Servings
100

g

Plain White Flour

100

g

Wholemeal Flour

25

g

Porridge Oats

3

tsp

Baking Powder

50

g

Caster Sugar

2

Bananas - pureed

225

ml

Dairy Free Milk

I use Oat Milk

110

g

Apple - peeled, cored and chopped

About 2 apples

1

tsp

Cinnamon
Nutritional Information
Bananas are great replacement for egg in baking - you can often reduce the sugar content when using banana in a recipe, so give it a try!
1.
Preheat
Preheat the oven to 180°c
2.
Mix dry ingredients
Mix the flour, oats, baking powder and sugar into a bowl
3.
Mix wet ingredients
Put the banana, dairy-free milk and apples into a separate bowl and mix well
4.
Combine
Fold this mixture into the flour mix gently until combined. If too thick, add some splashes of milk
5.
Bake
Spoon into muffin cases and bake for 20-25 minutes until golden brown and cooked inside
6.
Serve
Once cooled, serve the muffins and enjoy!
Recipes and tips by Happy Tums © 2019 - www.happytums.co.uk