Courgette, Pea & Mint Puree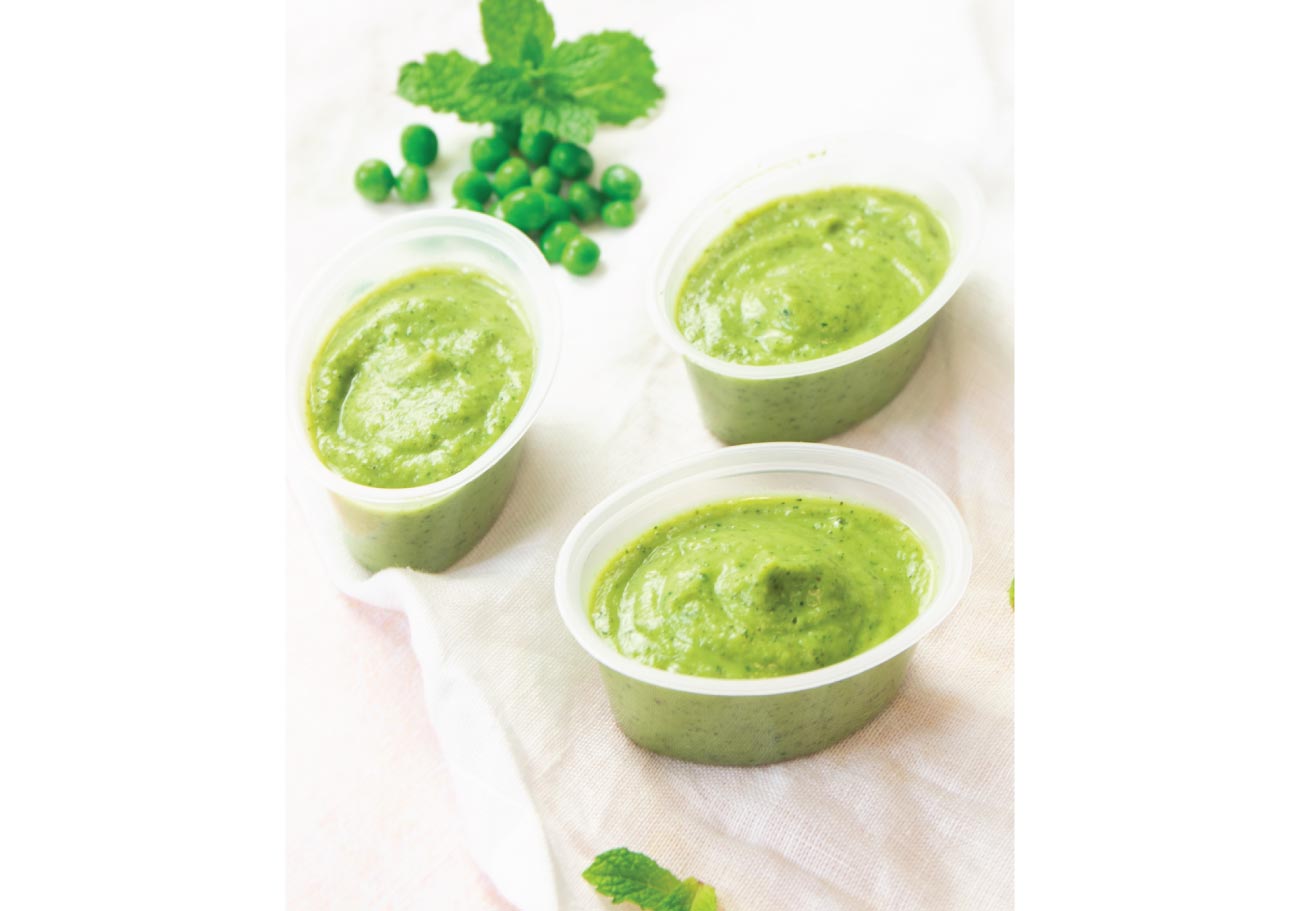 15 Minutes
super easy
6 x 60ml / 2oz
Siobhan Berry from MummyCooks.com is certified in infant nutrition and SOS trained in feeding a fussy or problem feeder. Siobhan is the author of the much acclaimed Baby & Family Recipe Book and most recently her highly anticipated Baby & Family Recipe Book 2nd Edition. Siobhan is Weaning Week award winner for her Weaning Academy. You can find out more by visiting MummyCooks.com
Adjust Servings
2

courgettes

Large handful

of peas

1 tbsp

mint leaves finely chopped
1.
Chop
Slice the courgette into chunks and place in the steamer along with the peas.
2.
Cook
Sprinkle in the mint and cook for 10-15 minutes, until the courgette is tender and cooked.
3.
Blend
Blend or mash. Add cooking water if it is not runny enough.
4.
Save
Store portions in your weaning pots and freeze extras for future use.
Weaning and Storage: 6-7 months - Smooth and slightly thicker puree, no lumps; 7-8 months - thicker puree with increased texture; 8-9 months - minced and mashed with soft lumps; 9-12 months – minced and finely chopped.
Disclaimer: The recipes, views and advice given on this website are those of our guest authors and do not necessarily reflect the opinions of Weaning World or any other organisations represented on this platform.