3 Ingredient Sweet Potato Fritters with thanks to MAM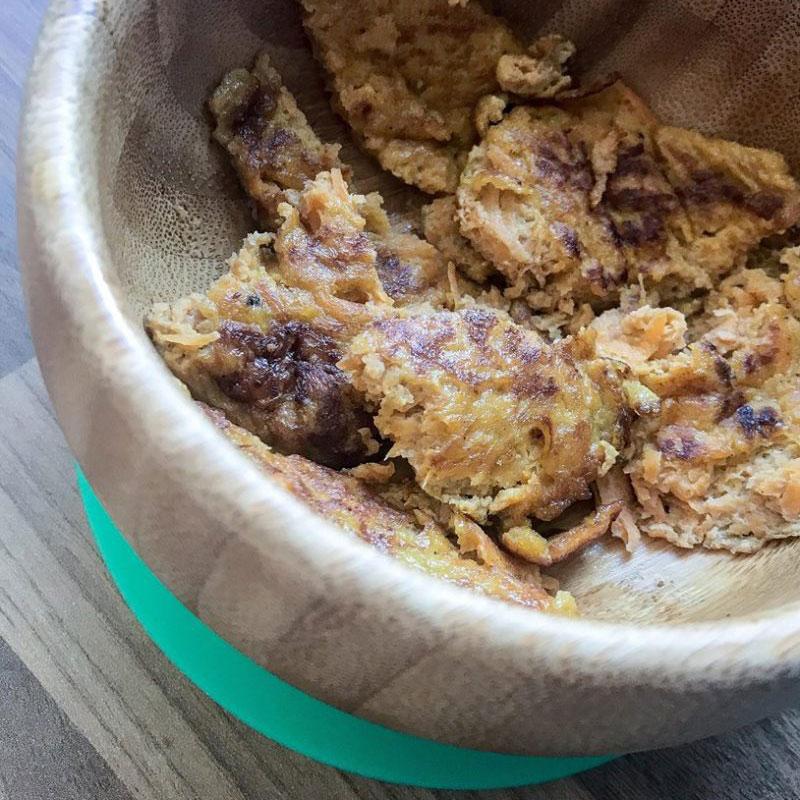 20 Minutes
super easy
4 Fritters
3 ingredient fritters are a simple but delicious snack for lunch! They are great for on the go or at home, and are super easy to make. The recipe below is for sweet potato fritters, but, if you like, you can swap the sweet potato with cheese and courgette like we've done, with a sprinkle of paprika instead of cumin!
Adjust Servings
1

Medium sized sweet potato

2

Eggs

2

Sprinkles of cumin (gives them a brilliant smokey flavour)
1.
Grate
Grate the whole sweet potato into a bowl
2.
Add
Using the same bowl, add 2 eggs and sprinkle some cumin
3.
Mix
Mix all of the ingredients together
4.
Heat
Heat up a little olive oil in a pan
5.
Form fritters
Spoon out 1tbsp of the mixture onto the hot pan, and flatten to your desired thickness (thin fritters are better to start with). Spoon the rest to make 4 fritters on the pan.
6.
Cook
Leave your fritters to cook for 2 minutes on one side, then flip and cook for a further 2 minutes on the other side
7.
Serve
Once your fritters are cooked, take them out of the pan and leave to cool on the side before eating.
Disclaimer: The views and advice given in this article are those of the guest writer and do not necessarily reflect the opinions of Weaning World or any other organisations represented on this platform.