Fish Fingers & Tilda Rice with thanks to MAM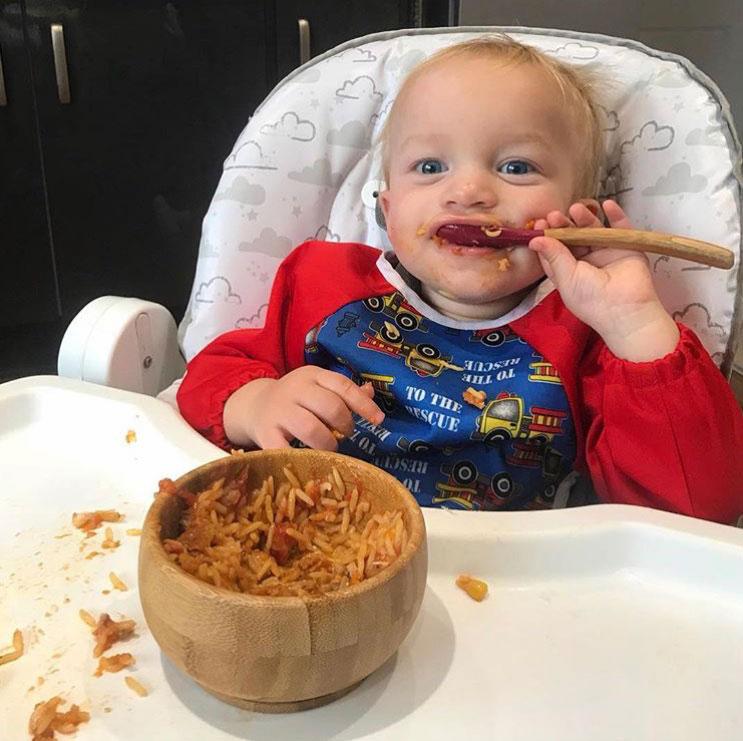 Tilda Rice is a godsend. The easily microwavable packets of rice take just under a minute to cook and are packed with genuine goodness. With 1 of their five-a-day, Tilda Kids come in several different flavours, but Arlo's favourites are the Sunshine Vegetable and the Cheese & Tomato ones.
Rice goes with pretty much anything so if you're stuck with what to put it with, go for some trusted fish fingers.
Adjust Servings
1 or 2

Fish Fingers

1

Packet of Tilda Rice

1

Tin of chopped tomatoes (or just enough to cover the rice)
Optional
1 or 2

Extra veggies of your choice

2

Quorn Nuggets (instead of fish fingers)
1.
Cook
Cook the fish fingers in the grill or oven.
2.
Microwave
Heat the Tilda Rice packet in the microwave.
3.
Heat
Heat enough chopped tomatoes to cover the rice and fish fingers.
4.
Combine
Add the fish, rice and chopped tomatoes all together, plus any extra veggies you might want.
5.
Blend (optional)
If the meal is too chunky for your little one, you can chop, mash or blend it to the desired texture.
Disclaimer: The views and advice given in this article are those of the guest writer and do not necessarily reflect the opinions of Weaning World or any other organisations represented on this platform.