Swedish Style Balls – Sally J. Hall, author Plant Based Baby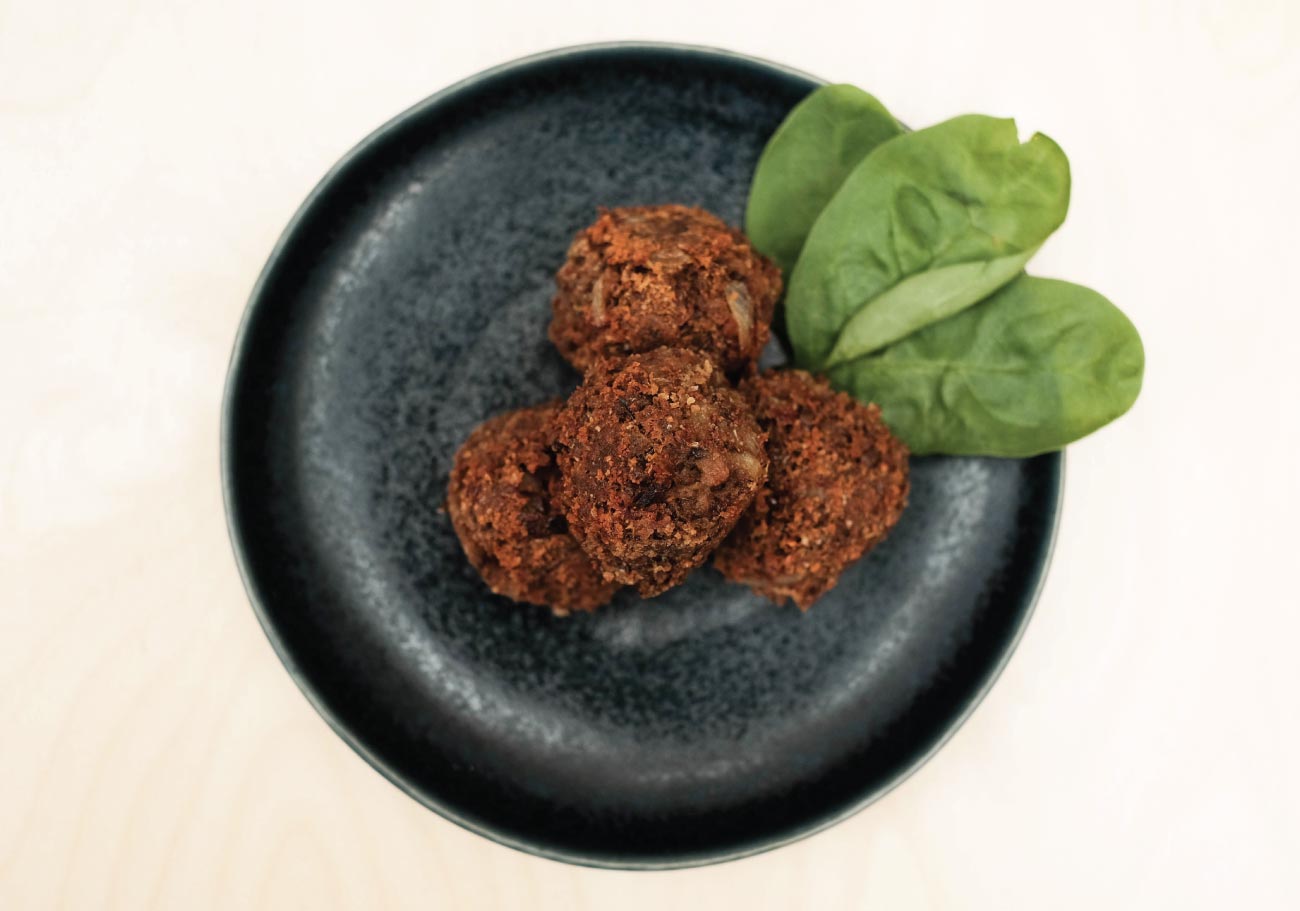 Great toddler snacks, these little balls of protein are great hot or cold, with mashed potatoes, with our tomato sauce or in a lunch box. You can even use leftover ones squished into a bun to make an instant burger with tomato relish. This recipe makes a big batch, so you can use some today and some tomorrow.
Adjust Servings
1 tin/400g

cooked lentils

2 tbsp

plain flour

1/2 tsp

mixed dried herbs

1/2 tsp

cumin

small bowl

breadcrumbs

Olive oil for frying
1.
Mash
Put the lentils into a large bowl and using a potato masher or fork, mash about three quarters of them, leaving the rest whole.
2.
Mix and shape
Add the other dry ingredients and mix well. With wet hands, form the mixture into little balls and then roll them in the breadcrumbs.
3.
Fry or bake
Fry in shallow oil until the outside is crisp and the inside cooked; alternatively, roll in a little oil and cook in the oven.
Tip: Try panko breadcrumbs for extra crunch
Suitable for Stage Three and Baby-Led Weaning
The views and advice given in this article are those of the guest author and do not necessarily reflect the opinions of Weaning World or any other organisations represented on this platform