Boiled egg with broccoli and cheese soldiers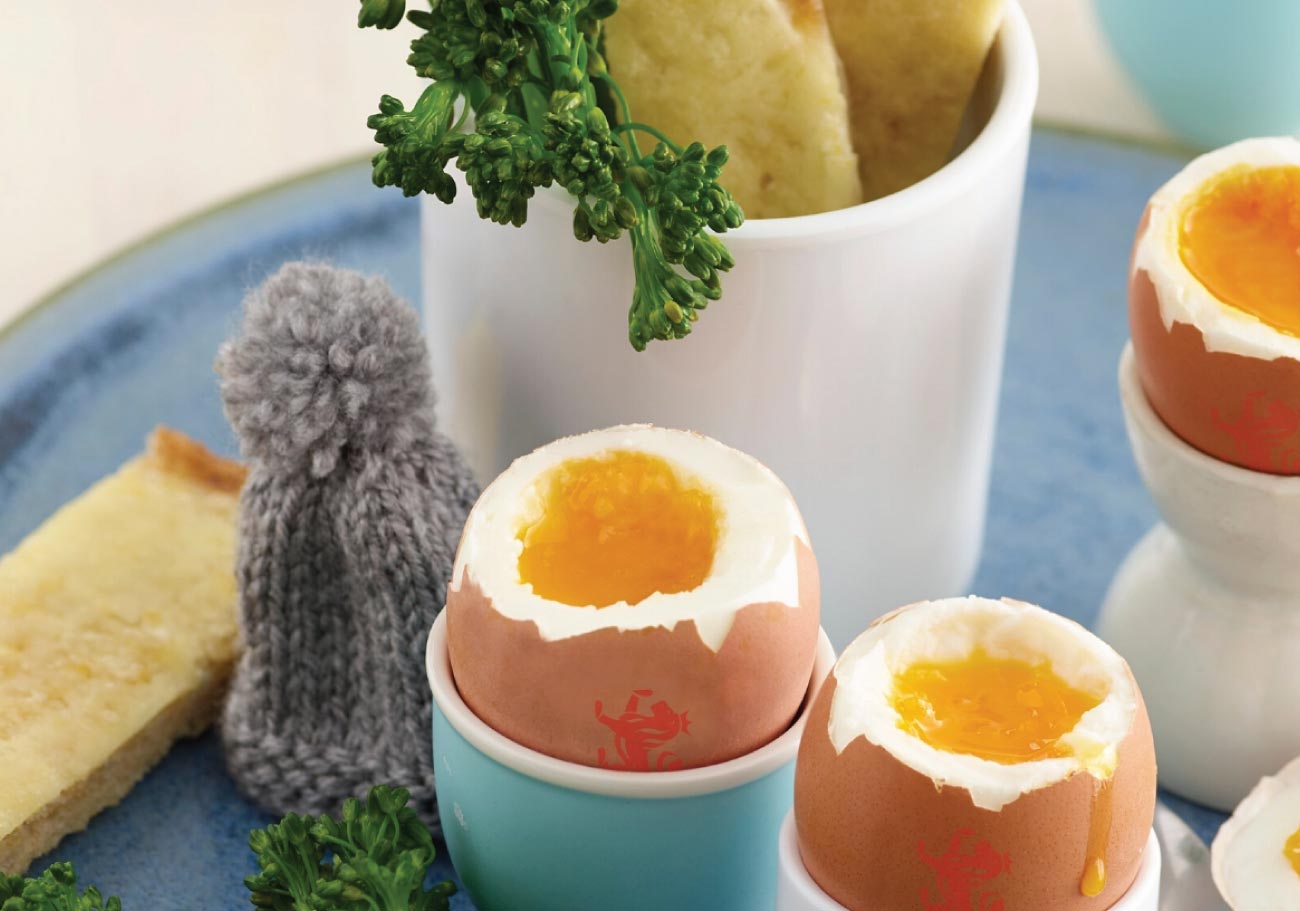 15-20 Minutes
super easy
1
Here's the perfect quick-fix lunch. It's a fresh take on a boiled egg and soldiers.
MAKES: 1 BOILED EGG WITH BROCCOLI AND CHEESE SOLDIERS
Adjust Servings
1

Slice of white bread

1-2

tsp

Cream Cheese

15

g

Gruyere Cheese

Grated

3

Small stems of Tenderstem Broccoli

1

Medium

British Lion Egg
1.
Heat
Pre heat the grill to high.
2.
Grill
Toast the bread in a toaster then place on a baking sheet. Spread over the cream cheese and sprinkle with cheese. Place until the grill for 3-5 minutes until the cheese has melted. Slice into fingers.
3.
Steam and drain
Steam cook the broccoli for 4 minutes, refresh under cold water. Drain on kitchen paper.
4.
Boil
Put the egg into a small saucepan. Cover with cold water and a lid. Bring up to the boil. Boil rapidly for 3-4 minutes. Put into an eggcup and carefully slice the top off.
5.
Runny eggs!
The egg should be runny and ready for dipping!
6.
Serve
Serve with the toasted fingers and broccoli stems.
Disclaimer: The views and advice given in this article are those of the guest writer and do not necessarily reflect the opinions of Weaning Week or any other organisations represented on this platform