Bun In The Oven Pizza – Sally J. Hall, author of Plant Based Baby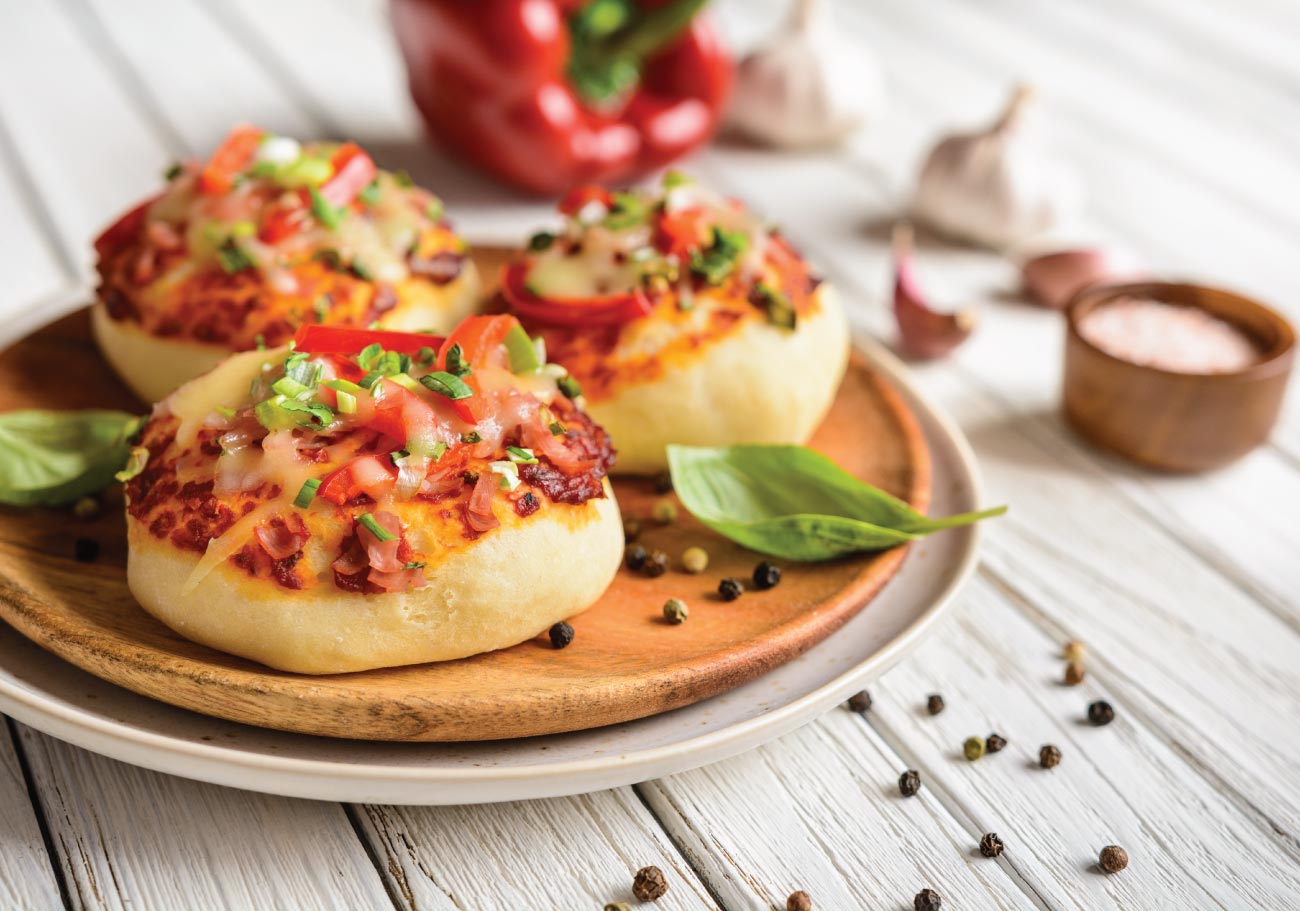 This is another great use for our tomato sauce and it uses bits and pieces of vegetable that may be left in the bottom of the fridge. It's also a great way to get your child interested in cooking, as they can help you make the little pizzas, choosing their own toppings. Place them all in little bowls and let your child choose – they may well surprise you!
Adjust Servings
| | |
| --- | --- |
| | Soft bread rolls, halved |
| | Tomato sauce |
| | Vegan mozzarella |
1.
Prepare
Place the rolls with the cut sides up on a baking tray. Spread the top with a spoonful of our tomato sauce (see page 100 of my book) and then arrange the other toppings in some small bowls. Get your little one to help you add the toppings - don't be too precious about it, as it's likely to be a little bit messy!
2.
Bake
Sprinkle the tops with some vegan cheese and pop into a hot oven (about 1800) for 10-15 minutes until the cheese has melted and the vegetables are cooked. Vegetarian option: add some grated dairy mozzarella or cheddar
Suggested toppings: Sweetcorn, peas, red onions, chopped tomatoes, olives - green or black, celery, chopped up small parsley and coriander
Suitable for: stage three and baby-led weaning
The recipes, views and advice given on this website are those of our guest authors and do not necessarily reflect the opinions of Weaning World or any other organisations represented on this platform.