Baby Banana Bread – Sally J. Hall, author of Plant Based Baby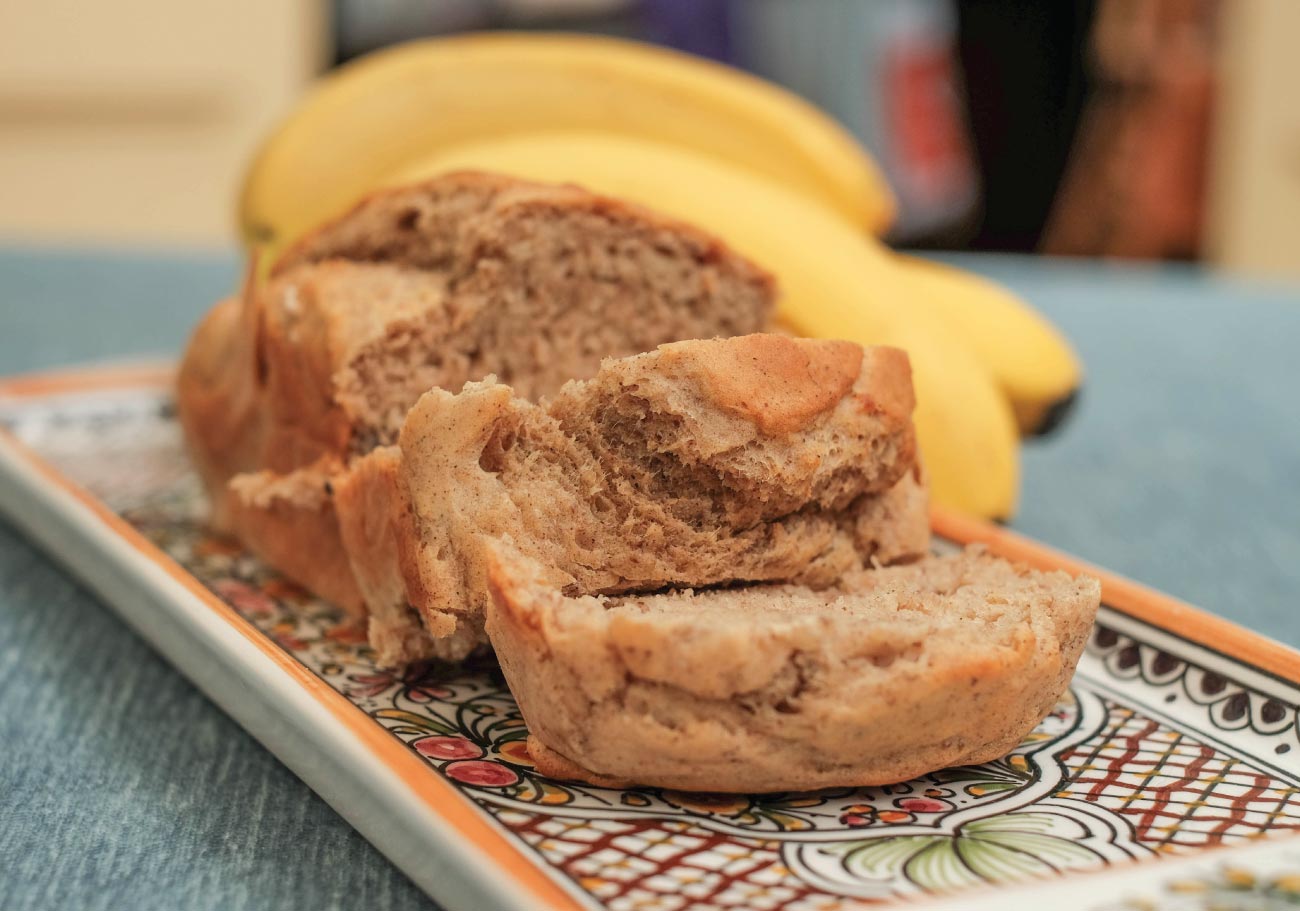 This is great for using up over-ripe fruit and to offer some fibre in your baby's diet. There's also a little protein from the linseeds, and sweetness from the bananas. Many banana bread recipes use a lot of sugar but that's really not necessary – though if you feel it's not sweet enough, add some chopped sultanas or a little more sugar
Adjust Servings
3

very ripe bananas

75g

rapeseed oil

200g

self raising flour

1 tsp

baking powder

2 tsp

cinnamon

1/2 tsp

nutmeg

1/2 tsp

ground linseeds

Small handful

sultanas

finely chopped

1 tbsp

brown sugar
1.
Mix
Place the ground linseeds in a bowl and add 3 tbsp warm water. This creates a vegan egg substitute and helps to stick the cake together. Mix all the ingredients together, add the linseeds and mix well.
2.
Bake
Bake in a lined tin for 30-40 minutes on 180 degrees and test with a knife – when it comes out clean, it's ready. Turn it and allow to cool, then serve as little chunks your baby can feed to themselves.
The recipes, views and advice given on this website are those of our guest authors and do not necessarily reflect the opinions of Weaning World or any other organisations represented on this platform.