Creamy chicken and veg hotpot recipe with thanks to Vital Baby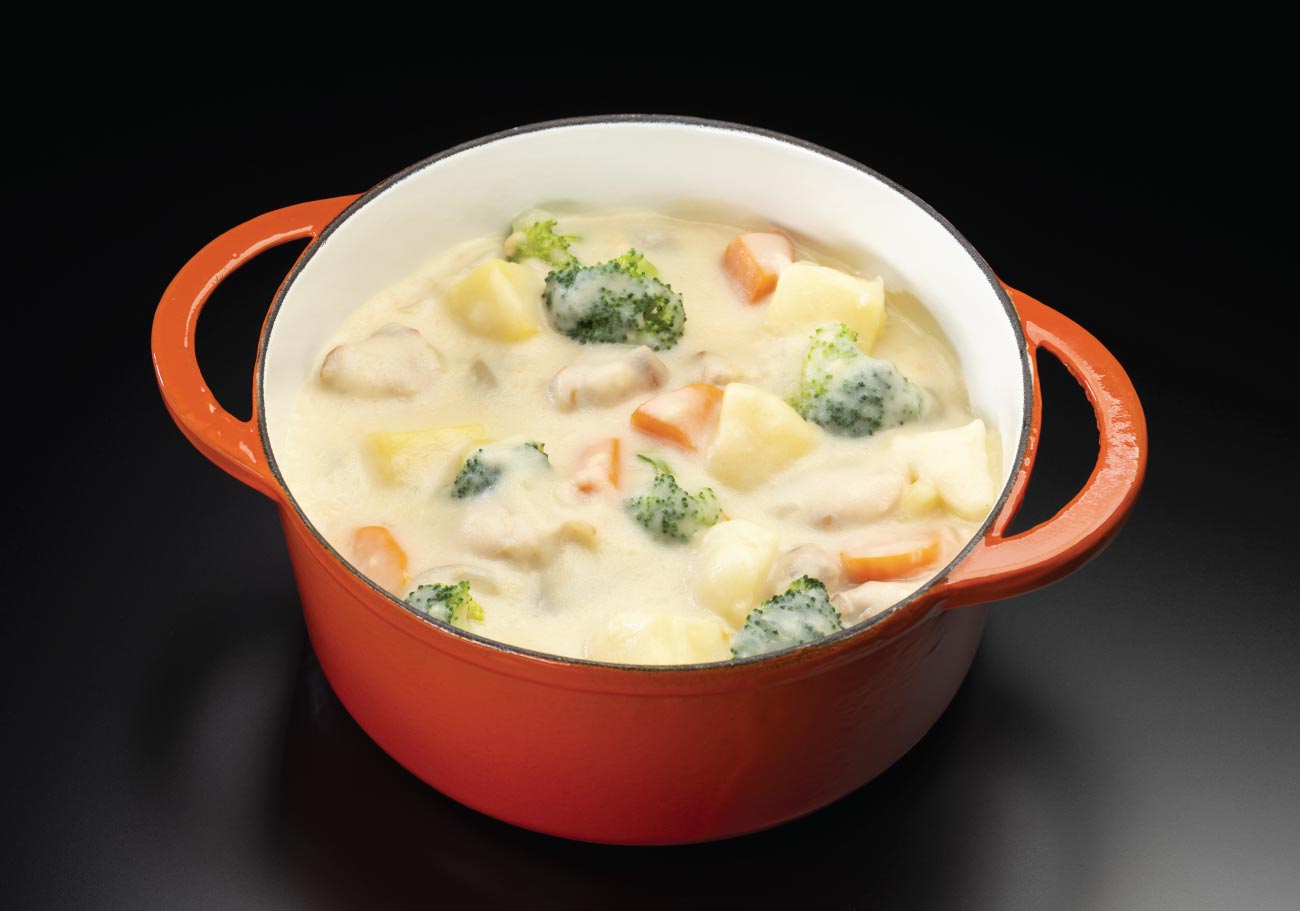 Adjust Servings
1

medium leek

1

large carrot, peeled

2

medium potatoes, peeled

3 tbsp

green beans

2

small chicken breasts

1 tbsp

vegetable oil

200ml

water

1

large broccoli spear

1 ½

tbsp full fat cream cheese
1.
Chop
Chop the leeks, carrots and potatoes. Trim and chop the beans.
3.
Fry
Heat the oil in a large pan. Add the chicken and fry for 2-3 minutes.
4.
Boil
Add the leeks, carrots, potatoes, green beans and water, bring to the boil, cover and simmer for about 20 minutes until the vegetables and chicken are cooked. If you'd like extra sauce, add a little water during cooking.
5.
Boil again
Meanwhile, bring a small pan of water to the boil, add the broccoli and cook for 3-4 minutes until soft (or microwave if you prefer).
6.
Stir
Turn the hotpot off the heat and stir in the cream cheese.
7.
Serve
Chop or mince the cooked hot pot. Serve ¼ of the hotpot with the cooked broccoli as a finger food.
Disclaimer: The recipes, views and advice given on this website are those of our guest authors and do not necessarily reflect the opinions of Weaning World or any other organisations represented on this platform.