Pasta Bolognese with thanks to Vital Baby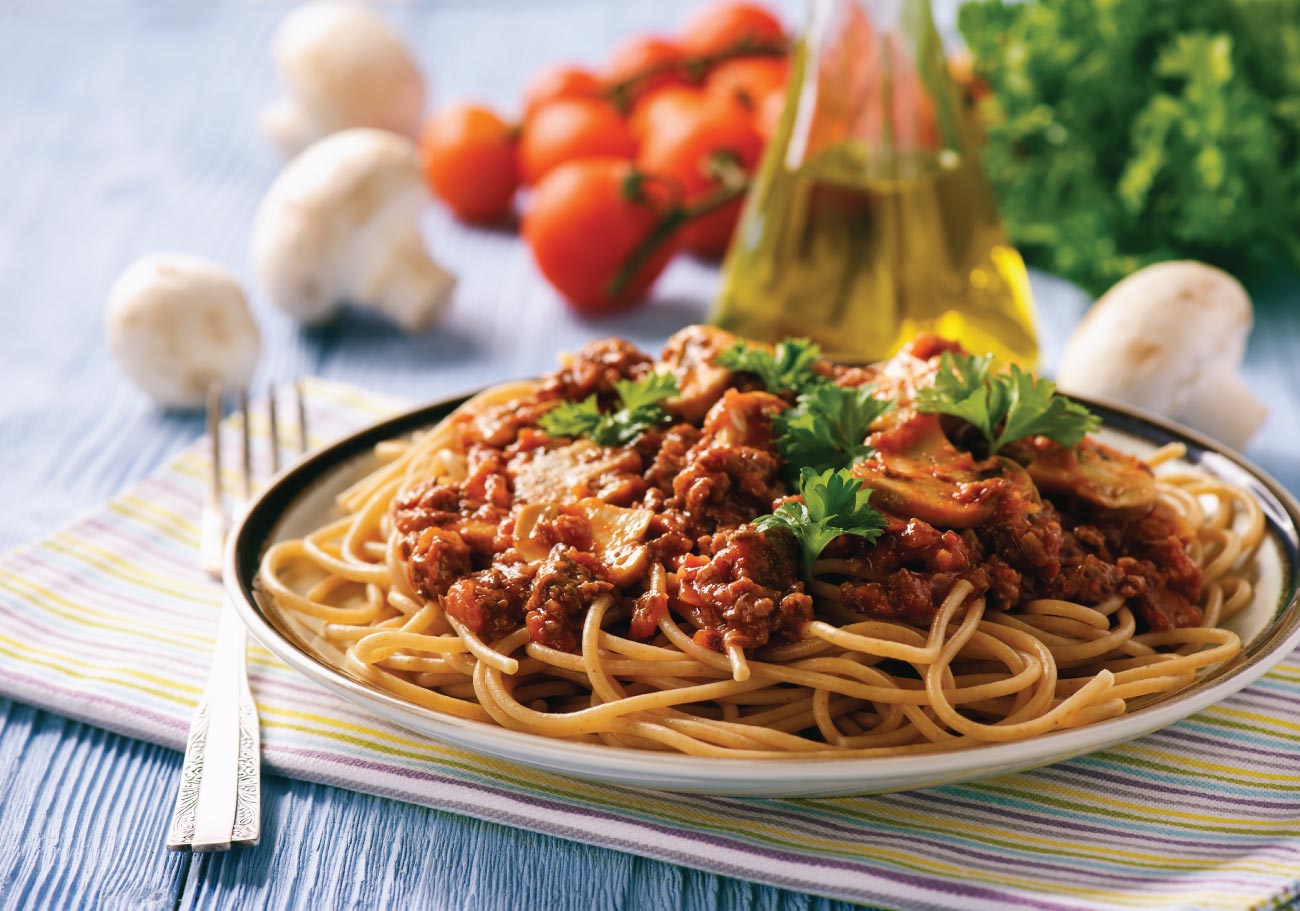 30-40 Minutes
super easy
4
Adjust Servings
1/2

onion, peeled

1/2

small pepper

1tsp

vegetable oil

90g

lean minced beef

2

closed cup mushrooms

150g

chopped tinned tomatoes

5

basil leaves, chopped (optional)

40ml

water

15g

spaghetti (1 portion)
1.
Dice
Finely dice the onion and pepper.
2.
Cook
Heat the vegetable oil in a saucepan, add the onion and cook for 1-2 minutes until softened.
3.
Combine and fry
Add the mince to the pan and cook for 3-5mins until starting to brown.
4.
Dice again!
Dice the mushrooms, then add to the pan along with the tomatoes, basil (if using) and water.
5.
Cook
Cook for 20-30 minutes until the meat and veg are cooked and the sauce has thickened.
6.
Boil
In the meantime bring a pan of water to the boil, add the spaghetti and cook for 10-12 minutes until soft. Then drain.
7.
Serve
Put the pasta in a bowl, place ¼ of the Bolognese mix over the top and serve with a fork. Blend or mash the meal if preferred.
Swap for veggie mince for vegetarian and vegan alternative. Swap to gluten free pasta for gluten free alternative
Disclaimer: The recipes, views and advice given on this website are those of our guest authors and do not necessarily reflect the opinions of Weaning World or any other organisations represented on this platform.