Piccolo's Apple and Apricot Muffins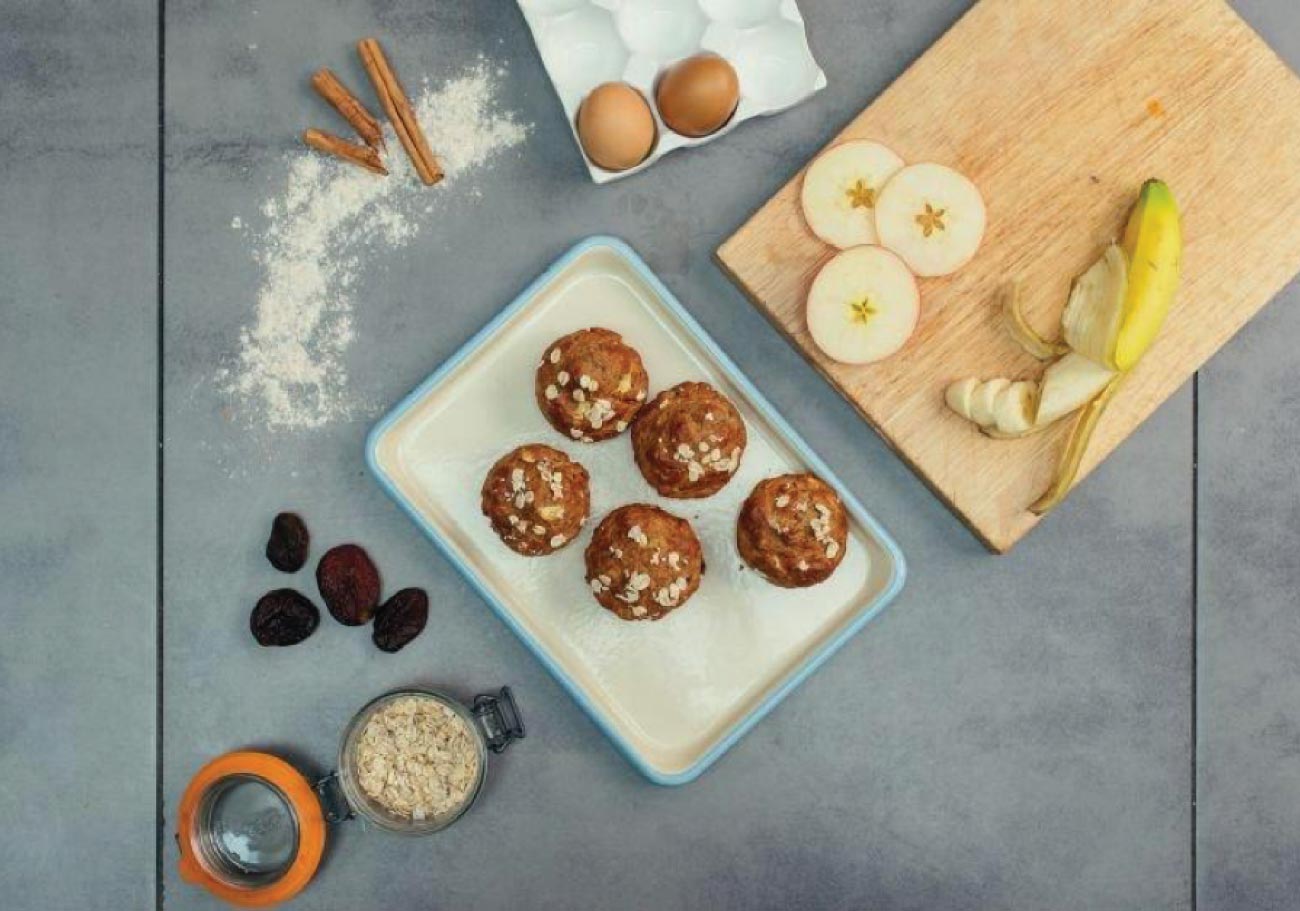 These deliciously moreish apple and apricot muffins are quick to make and ideal for snacks, in the lunchbox or tied up with a ribbon as a present. We have used our Piccolo Apple & Apricot puree in these, but you can remove and add another 50ml of milk or a heaped tablespoon of yoghurt.
Tip: You can also use different fruit, substitute the Apple & Apricot puree and fruit for our Peach & Apple puree and some chunks of tinned peach.
Storage: Store in an airtight container for 2 – 3 days in the fridge. As the muffins are fairly moist, if you want to keep them for longer, please freeze.
Adjust Servings
250

g

Self-Raising flour

100

g

Butter

Melted

1

x

Piccolo Pouch of Apple & Apricot puree

1/4

Teaspoon

Ground Nutmeg

1/2

Teaspoon

Vanilla Extract

1

Teaspoon

Ground cinnamon

1

Apple

Such as pink lady peeled and grated

1

Banana

Peeled and mashed

70

g

Diced dried Apricots

We used un-sulphered brown dried apricots

2

Eggs

50

ml

Milk
1.
Prep and heat
Preheat oven to 180 C/350 F/Gas Mark 4 and place muffin cases into muffin tin or use a well greased muffin tin.
2.
Whisk
In a bowl, whisk the eggs, melted butter, mashed banana and vanilla together.
3.
Mix
Sieve in the flour, cinnamon and nutmeg and stir. Add the Piccolo Pouch of Apple & Apricot and milk until you have a good thick batter consistency. Add the apple and apricot and mix through.
4.
Cook
Bake for 20-25 minutes or until muffins are golden brown and spring back if lightly pressed in their centres.
5.
Serve
Cool 5 minutes, then loosen and turn muffins out of tin. Serve warm or cool to room temperature on a rack.
Recipes and tips by Alice Fotheringham, infant nutrition specialist at Piccolo. Piccolo is an organic baby food brand with roots in the Mediterranean approach to feeding your baby. Supporting the NCT and giving 10% of profit to food education, come and visit us at www.mylittlepiccolo.com to find out more