Apricot Mock'erons with thanks to Babease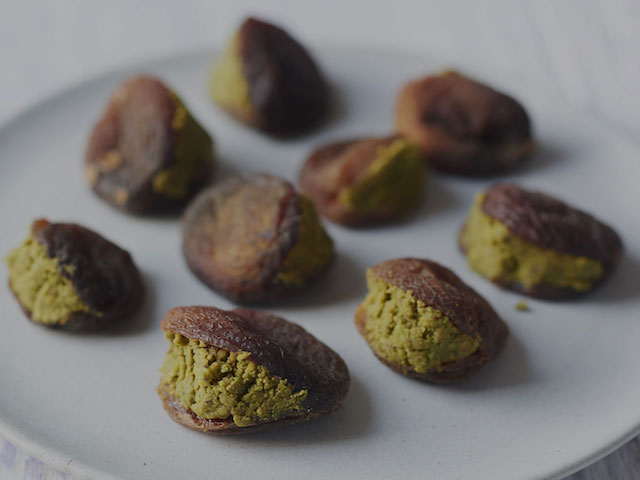 10 Minutes
super easy
6 mock'erons
A scrumptious snack that you and baby can both enjoy, these weaning treats are reminiscent of macarons, but are full of energy-boosting, immune system strengthening goodness, like fibre, potassium, vitamin A and E.  
Adjust Servings
6

Dried apricots

6 1/2

tsp

Nut butter (try almond, pistachio or hazelnut)
Optional
1 or 2

Extra veggies of your choice

Handful

Grated cheese
1.
Slice
Carefully slice the apricot so that it has an opening to fill, but not completely in half - a bit like a hot dog bun!
2.
Fill
Spoon the nut butter of your choice into the apricot.
3.
Repeat
Repeat with the remaining apricots, mixing it up by using other nut butters if you like.
4.
Serve
Dish up and serve as a yummy snack for both you and your little one.
Disclaimer: The views and advice given in this article are those of the guest writer and do not necessarily reflect the opinions of Weaning World or any other organisations represented on this platform.