Banana Pancakes with thanks to eco rascals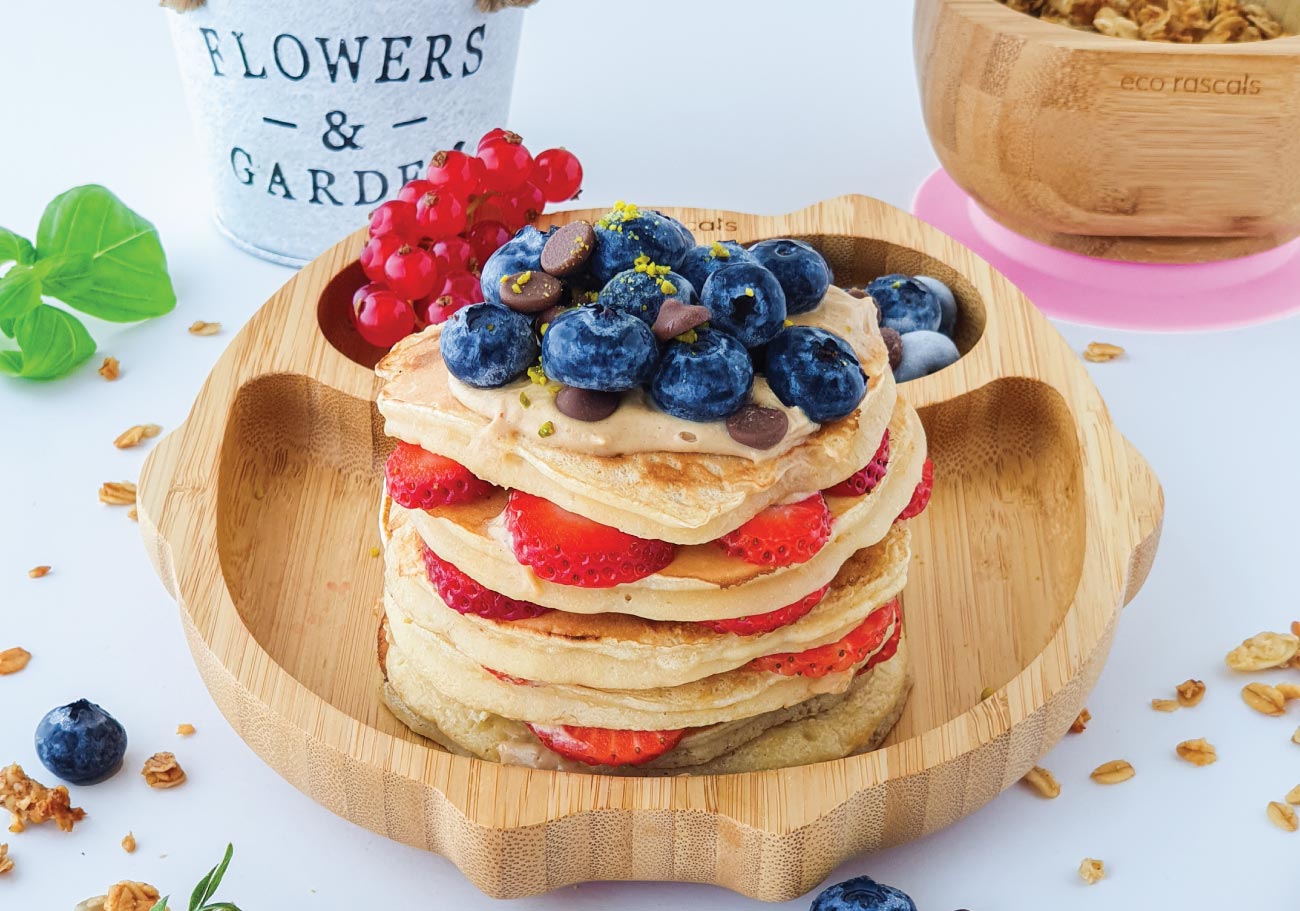 We first started making banana pancakes for my eldest daughter when she refused to be spoon fed. We started off using a lovely and super simple recipe which yielded super soft and gluten free pancakes. Over time, we adapted the recipe to make the pancakes a little more filling and sturdier as texture became a problem.
Adjust Servings
1

large overripe banana

2

organic free-range eggs

1

cup

whole wheat flour

1

teaspoon

baking powder

½

teaspoon

vanilla extract

½

teaspoon

cinnamon (optional)

1

tbsp

coconut oil for frying
1.
Mix
Mix the flour, baking powder, and cinnamon in a bowl.
2.
Combine
Mash the banana and mix with two beaten eggs and vanilla extract.
3.
Add
Slowly add the wet mixture into the dry mixture until a smooth batter mix is created.
4.
Cook
In a frying pan, heat a little coconut oil and start adding the batter (about 1/3 cup at a time). Cook until the pancake becomes matted around the side. Then flip.
5.
Serve
We suggest always serving your banana pancakes on your chosen eco rascal plate. Our organic bamboo owl plate and elephant plate have enough space for round banana pancake stacks. You can then use the separate segments for extra fruit or syrups. We serve ours in a stack, with a dollop of Greek yoghurt and some berries. Add a sprinkle of granola, or chopped nuts for a different texture. Pecans and walnuts work best.
Vegan babies: Substitute the eggs with ¾ cup of your chosen milk and a tablespoon of coconut oil to be added to the wet mix.
Disclaimer: The views and advice given in this article are those of the guest writer and do not necessarily reflect the opinions of Weaning World or any other organisations represented on this platform.