Watermelon Ice Lollies with thanks to eco rascals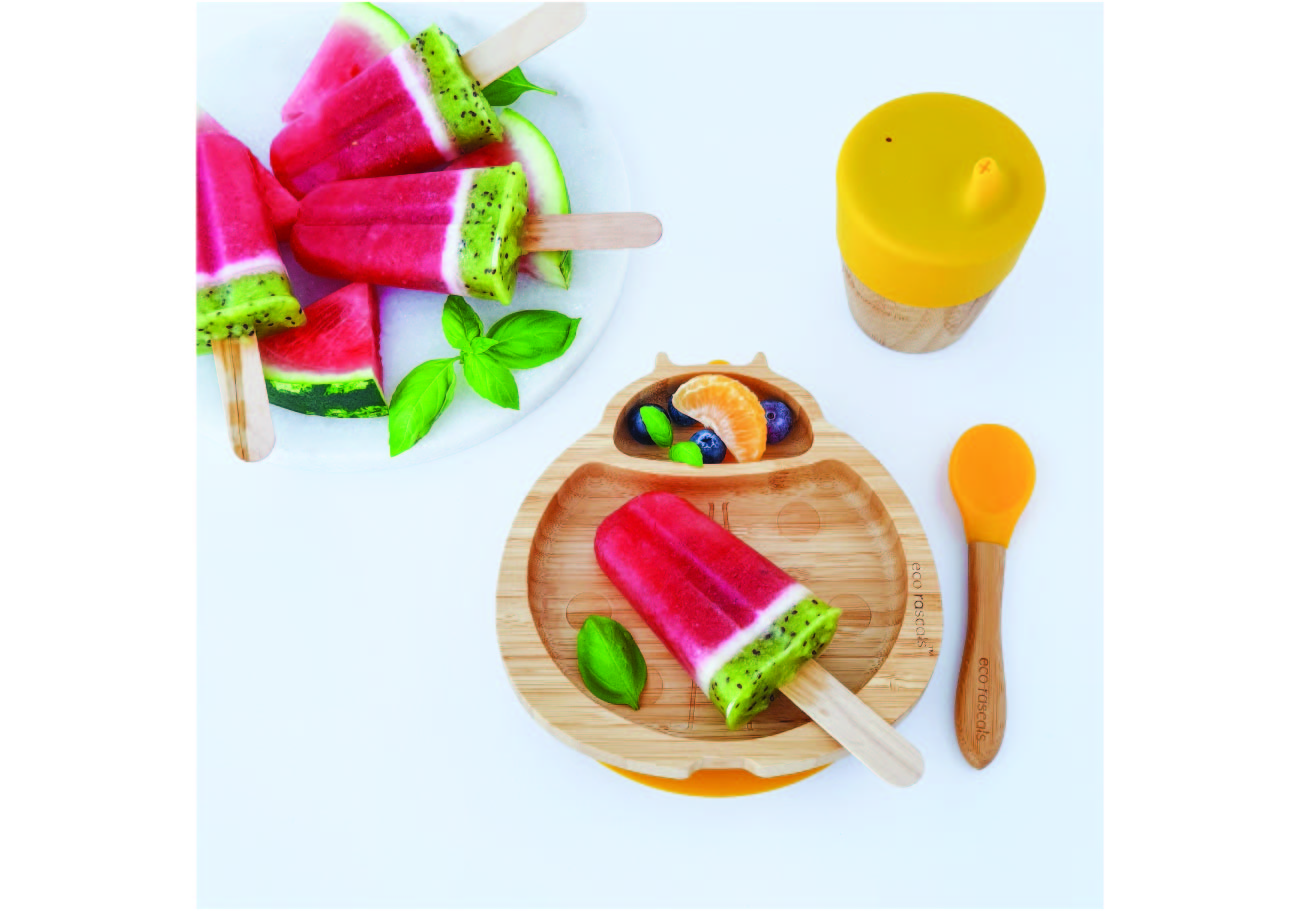 We love a show stopper lolly and these Watermelon ice pops are as pleasing on the eye as they are to taste. 
Adjust Servings
3

cups

cubed watermelon

1

cup

coconut milk

1

cup

kiwi (blended)
1.
Blend
In a blender, whizz the watermelon until smooth and juice like – being careful to remove all pips.
2.
Separate
Divide the watermelon juice between the ice lolly moulds until they are approximately ¾ full.
3.
Freeze
Freeze the watermelon juice for 1-2 hours.
4.
Add
Remove from the freezer and add a layer of full fat coconut milk – approximately 0.5cm in depth.
5.
Freeze again
Return the lolly molds to the freezer for another hour.
6.
Whizz
Meanwhile, whizz the kiwi until smooth.
7.
Freeze again!
Add the Kiwi on top of the two layers and freeze overnight before serving.
Disclaimer: The views and advice given in this article are those of the guest writer and do not necessarily reflect the opinions of Weaning World or any other organisations represented on this platform.