Omelette Pinwheels (V)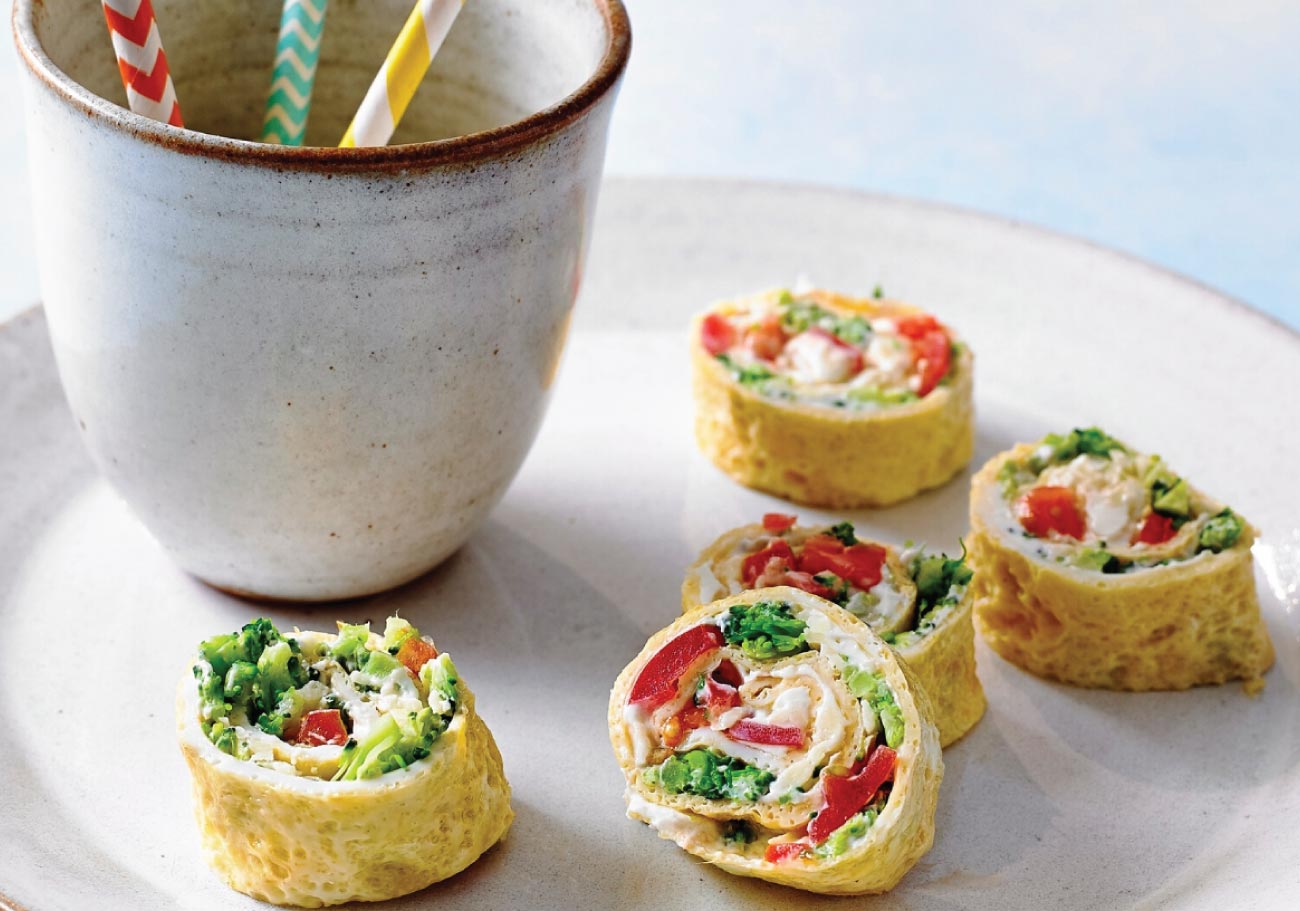 10-15 minutes
super easy
4
These pinwheels don't just taste great – they look great too!
Adjust Servings
1

tbsp

Sunflower oil

4

British Lion Eggs

2

tbsp

Milk
1.
Mix and beat
Beat the eggs and milk together in a jug.
2.
Heat up
Heat the oil in an omelette pan measuring about 20-23cm wide.
3.
Swirl
Pour in 1/3 of the eggs. Swirl around the pan to make an even layer.
4.
Cook
Cook for 2 minutes until set underneath. Flip over and cook for one minute on the other side. Transfer to a plate.
5.
Cool and repeat
Repeat to make two more then leave to cool.
6.
Steam
Steam the broccoli for 6 minutes until just cooked. Cool, then finely chop.
7.
Prepare
Put the omelettes flat on a board and spread the cream cheese over the omelettes. Top with the chopped broccoli, tomatoes and Cheddar cheese.
8.
Make
Roll-up to make a log shape and then slice each log into 5 to 6 pieces to make snail-like pinwheels.
9.
Serve
To serve, push each pinwheel onto a straw – kids eat with their eyes and will love this.
Disclaimer: The views and advice given in this article are those of the guest writer and do not necessarily reflect the opinions of Weaning Week or any other organisations represented on this platform